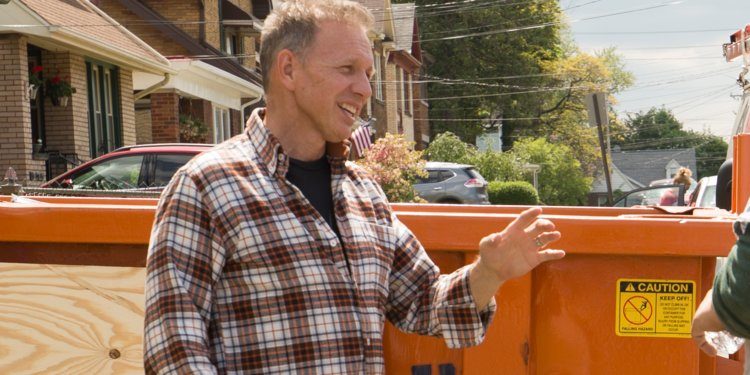 If there's one thing Americans love, it's a good rags to riches story. That interest is exactly what the Discovery Channel series Undercover Billionaire appeals to – except with a twist. The series, which debuted in 2019, follows successful entrepreneurs as they attempt to start a million dollar business from the ground up. I know what you're thinking, that sounds too simple but that isn't all there is to it. The entrepreneurs start with just $100 and they have only 90 days to get the business off the ground. As you can guess, trying to build a business with so little money is a serious challenge, even for people who have built successful businesses in the past.
While the show is entertaining, viewers can't help but wonder if it's really what it seems. After all, if the show were fake, it certainly wouldn't be the first time viewers have been bamboozled by reality TV. Is Undercover Billionaire fake? Keep reading to find out.
Are The Cast Members Really Billionaires?
There's no denying the fact that the title Undercover Billionaires has a nice ring to it, but are the cast members actually billionaires? Eh, not really. For example, several sources have reported that Glenn Stearns, who was featured on the show during season one, has a net worth of $500 million. While that net worth certainly isn't anything to laugh at, it's also not a billion dollars. Additionally, none of the cast members from season two appear to have a net worth anywhere near $1 billion.
While the cast not being billionaires doesn't necessarily mean that the show is fake, it does seem a little like false advertising. The network could've easily called the show Undercover Millionaires and it would have had the same effect as far as viewers are concerned.
Is The Show Fake?
Many people who have tuned into Undercover Billionaire have naturally assumed that the show is fake, but is it really? According to a Reddit user named ReStitchSmitch1, "I live in Erie. Theres an entire FB group of locals dedicated to exposing the lies. They have found that the building for Underdog BBQ is rented by a company in Cali. No one here owns that building. Theres a lot more, but I only see it when a family member shows me. I don't have FB." Of course, this is hearsay but that doesn't mean that it's made up.
Overall, there isn't any concrete evidence to prove that the show is fake, but since most reality shows are we can't help but believe some of the elements are falsified. After all, no network is going to release a show without having some control over the narrative. This means that many of the scenarios on the show are likely pre determined. If the show is fake, we'll like never know the truth. Cast members have probably signed NDAs swearing them to secrecy. On top of that, the network would never admit that their reality show isn't real.
Why Undercover Billionaire Rubs People The Wrong Way
Undercover Billionaire is supposed to be the kind of 'feel good' show that makes people believe that anything is possible – no matter where you come from. In reality, however, some believe the show ends up being just as out of touch as the millionaire cast members. If turning $100 to $1 million in 90 days was simple, there would be a lot more millionaires in the world. Since the series essentially takes place in a vacuum, it doesn't take into account some of the real obstacles people have when trying to start businesses.
As a Reddit user named NickelChip put it, "My whole problem with the show, is that he is trying to sell this idea that someone with $100 can have a $1 million business in 90 days. He lying over and over again and its sickening. He creating this false hope, a get rich quick scheme."
This 'pull yourself up by the boot straps' mentality can be annoying to some people, especially during a pandemic where countless people are struggling due to no fault of their own.
Undercover Billionaire Season 3
Season two of Undercover Billionaire is still airing and there haven't been an announcement about a third season just yet. Just because a new season hasn't been confirmed doesn't mean that it isn't coming. Some productions are still being delayed due to COVID-19. This means there's still hope for the show to be brought back. Ratings will likely be a big factor, however, and there's a chance the series' novelty may have worn off which can result in a drop in viewership.