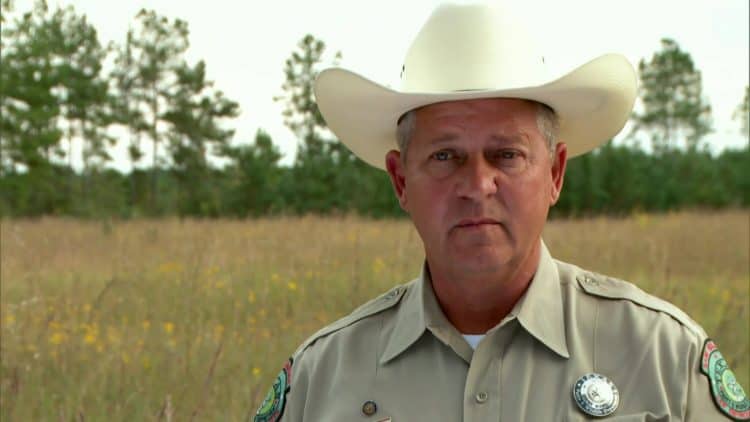 Over the years there have been quite a few reality shows that follow members of law enforcement, but there's never been one quit like Lone Star Law. The first major difference is that the show airs on The Animal Planet. The series follows members of the Texas Parks and Wildlife Department as they respond to various calls across the state of Texas. Instead of high speed chases down busy city streets, Lone Star Law often focuses on situations involving wild life and other interesting scenarios. Lone Star Law is the sister series of North Woods Law which essentially has the same premise but is focused on the Fish and Game Department in Maine.
During its time on the air Lone Star Law has become very popular among viewers. Even though many people love the show there are some who can't help but question whether or not what they're seeing is real. Many other reality shows featuring law enforcement have prove to be slightly embellished, but there could be a chance that Lone Star Law is the exception. Is Lone Star Law Fake? Continue reading to find out.
Is The Show Scripted?
When most people suggest that a reality show is fake, what they're really suggesting is that it's scripted. The good news is that there is no information to indicate that Long Star Law is scripted. To put some icing on the cake, there is also no information so suggest that the show is fake is in any way. Of course, however, as with any reality show there is heavy editing which can manipulate different events. The fact that there don't seem to be any allegations about the show being fake is very impressive. Typically, there will be at least one Reddit or Quora thread dedicated to talking about how fake a show is.
With that being said though, just because there's no information out there about the show being fake doesn't mean that it isn't. Even if the show were fake, the network would never admit it. Plus, cast members are probably asked to sign an NDA that prevents them from sharing any information about the production process.
What Viewers In Texas Think About The Show
For most people, Lone Star Law is simply about entertainment. However, for Texas residents who spend a lot of time doing things like hunting and fishing, the show is a little bit more meaningful. Not only does it give them special insight into their local wild life department, but it also can keep them in the loop on things they should know and things they should avoid.
In a forum on TexasBowHunter.com one user said, "The more I watch this show the more I begin to feel that it's an us against them game. Tonight they wrote a hunter a ticket for supposedly using a doe tag on a buck at some point in the past. They took one of his buck tags (I have no problem with that) then wrote him a ticket for improperly tagging a deer. Come on now. Then!.!.!.!. A kid shot a rattle snake and after saying that they are there to "educate" they wrote him a ticket. They were not wanting to educate, they were wanting to punish.These guys will take any opportunity to write a ticket. The exception is the issuance of a warning."
Other fans quickly chimed in to refuse this observation with many citing that the offers to typically give out warnings. Either way, this show is a great reminder that no matter where you live, it's important to be up on the latest rules and regulations before venturing into the wild. The show serves as a great reminder that crimes committed out in nature can still have very serious consequences so people need to be mindful about what they're doing.
Lone Star Law Season 10
Lone Star Law is the kind of show that you didn't know you needed. Most people would agree that once they catch one episode they're hooked. The series has been on the air since 2016 and in that time it has aired more than 75 episodes. The show's 9th and most recent season debuted in January of 2021 and is still in the process of airing. Although we're still pretty early in the season, lots of people are already looking forward to season 10. Unfortunately, there hasn't been an official renewal announcement yet but it seems like it's only a matter of time before the show gets the green light to do another season.