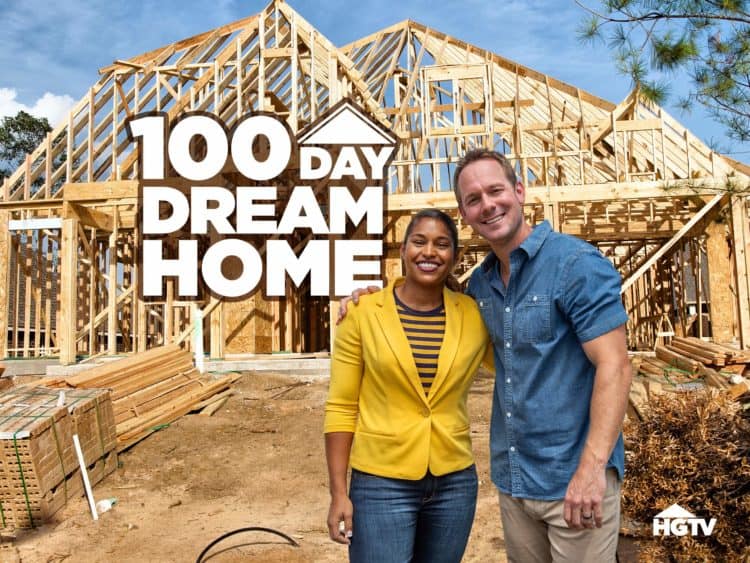 Even if you're not in the market for a new home, you probably feel a twinge of excitement when you see a beautiful property for sale. That feeling of excitement is exactly what draws people to HGTV. One of the network's newer shows, 100 Day Dream Home appeals not only to people's love for real estate, but also their love for home design and renovation projects. Now in its second season, 100 Day Dream Home appears to be a hit among viewers, but there's only one problem: lots of people don't believe the show is real. Since HGTV has somewhat of a reputation for producing 'reality' shows that aren't exactly real, people can't help but wonder if 100 Day Dream Home is one of them. Is 100 Day Dream Home fake? Keep reading to find out.
What Is 100 Day Dream Home About?
If you're not a fan of 100 Day Dream Home, you may be a little lost on what the show is about. Don't worry – I'm here to clear things up. The series is hosted by married couple, Brian and Mika Kleinschmidt. The pair actually met while they were both students at the same high school. By now you're probably wondering what makes the couple qualified to host a show on HGTV. The answer is simply, Brian is an experienced developer and Mike is a real estate professional with home design experience.
The couple has come together to use their skills to help home buyers in the Tampa, Florida area. According to The Cinemaholic, " The show aims to construct "the perfect home" from scratch, and a major part of the challenge is to build and design it within 100 days." Each of the homes featured on the show is custom built and homeowners aren't allowed to see the home until the project is complete. The show also has a special twist: the homeowners featured on the show are also given a gift by producers. These gifts can range from things like appliances to updated floors.
Is The Show Fake?
By now you're probably thinking that designing and building a home in a 100 day window sounds a little farfetched. Surprisingly, though, there isn't any evidence to suggest that the series is fake in any way. Since the show is so new, however, there's a chance that people just haven't gotten the chance to really talk about it. For example, people who have been featured on other HGTV shows have often come out after the fact to speak about their experience. As 100 Day Dream Home spends more time on the air, there's a possibility that more information could come out of the woodwork. After all, it took some of the network's other shows several years of being on the air before allegations of the show being fake began to circulate.
Unfortunately, we weren't able to locate any casting information for the show to gain a better understanding of how people are chosen. In an interview with a local Florida news station Brian and Mika did mention that they were looking for submissions from people in the Tampa area.
Can You Really Build A Dream Home In 100 Days?
Apparently, it's more than possible to build a house in 100 days, and a decent one at that. Additionally, the series has never once failed to meet its deadline. According to an article from the Tampa Bay Times, there was one time when they came pretty close, however.
With that being said, many believe quality could eventually become an issue. As a Reddit user named cwalker2712 pointed out, "So you want to build your dream home and decide to have it built in such a way, that you are almost guaranteed to have problems down the road. Rushing a construction project is never a good idea. Has HGTV learned nothing from the problems that they're having with Windy City Rehab?" The 100 day time limit may be good for entertainment value, but it might not be so good for the homes and the people who end up living in them. We'll all have to wait and see to determine whether or not the homes build on the show are really able to stand the team of time.
100 Day Dream Home Season
Now that the series is in its second season, it seems to be going strong. Not only do viewers love seeing the projects but they also enjoy the dynamic between Brian and Mika. The show has not yet been renewed for a third season, but there's a good chance that it will be brought back.