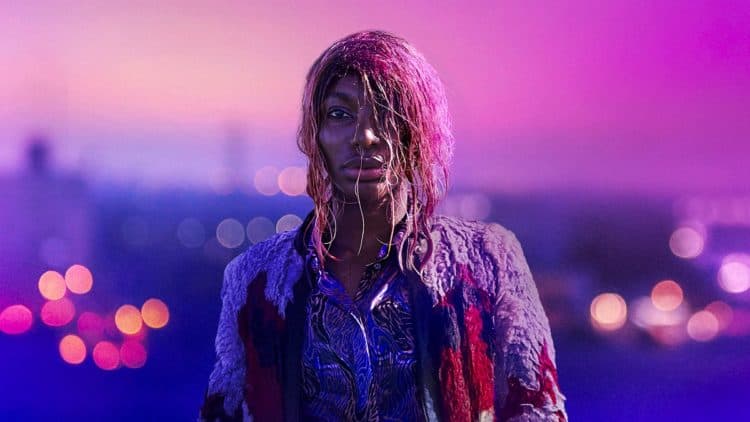 In 2020, Michaela Cola came out of nowhere with a show that was universally loved. I May Destroy You features the actress as Arabella Essiuedu, a writer who parties at a nightclub but ends up being sexually assaulted. It changes the course of her life, including her career, friends, and family. I May Destroy You received an astounding 52 awards nominations, including nine at the Emmys (and won two for Outstanding Writing for a Limited or Anthology Series or Movie and Outstanding Music Supervision). Now obviously, the pilot doesn't give you the full scoop on how great the series is. However, the important thing is that the pilot makes you want to examine the full season of I May Destroy You. The question is, does it?
The interesting thing about the pilot is that the focus doesn't start out with the incident per se. A lot of times to grab you, shows would've likely started with Arabella waking up in a mysterious place with a bruise on her head. This is a mystery as well, so starting out by showing the incident in question was never going to happen unless the director decided to film the rape in a manner that never showcases the rapist. Surprisingly, the series starts off slow by introducing the audience to the main character and her world. This is a wise and classic method of storytelling. Sympathy would've been felt because of the terrible incident, but there's no deep investment in Arabella yet. By building up her character, we're more engrossed in who she is. That way, the moment we realize that something bad happened to her, that moment stings more.
In terms of Arabella, she's kind of in a relationship with a guy who clearly doesn't want one. The story goes through the basic beats of showcasing her work, home, fun life. That's not a bad thing. We understand that she's a flawed human being. Arabella isn't some psychopath or anything, but her focus on everything else but work is clearly lacking. Perhaps this is a case where an artist is suffering through writer's block, but moments like this help humanized her character. Her love life sucks. Her work life is better than most. She just wanted to free her mind and have a good time. Michaela Cola is actually great in the starring role. She feels like a genuine human being as her performance doesn't come across as forced nor is her character saddled with anything over-the-top. This is Cola's show, and she does an excellent job being the central figure of this dramedy. Admittedly, it's not the best pilot you'll ever see, but that's due to the fact that I May Destroy You is taking it's time first. There's nothing wrong with that as the opening is a quick 29-minutes. Nothing is boring and it's fun hanging out with the characters on screen. One of the more refreshing approaches is that there's a nice blend of comedy throughout the episode. Given the subject manner, this could've easily been a very depressing series about the trauma and effects of sexual assault. Of course, anything can change following said incident, but the pilot is supposed to be an indicator of what the tone of this series will be, so a nice blend of drama and comedy is great for such dark subject.
In terms of the supporting cast, everyone else is fine, though there weren't any particular standouts to recall. That isn't a knock on the cast because the focus is on Arabella, so no one outside of her character is really given a chance to make a true statement here. Thankfully, no one comes across as cartoonish either. This is part a mystery, so a show like this usually has the jerk or douche who could likely be the suspect, but ultimately isn't. You could argue that Biagio fits that bill, but his character isn't over the top nor does he seem like he's even apart of the incident. This may sound weird, but everyone here seems normal. This a good thing because it makes the following mystery harder to figure out. Granted, you get a flashback that strongly indicates one of the friends of the group did it, but that's likely a typical red herring. Otherwise this is a good opening to the series. Arabella is a likeable and relatable character and the opening does feature a fun cast despite no one truly standing out. The central arc that clouds the series is an intriguing one thanks to the tight focus on the world and characters, I May Destroy You is worth a look past episode one.