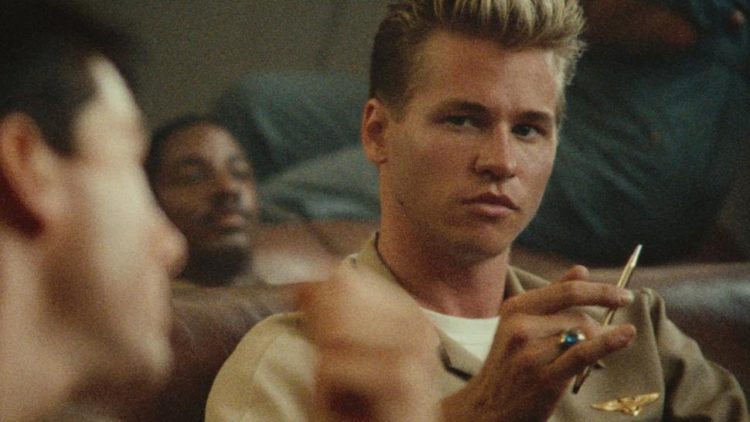 Anytime anyone hears "Permission to speak freely" in a military movie it's usually taken as a sign that the speaker is going to unload something that's been burning inside their chest and needs to come out. But what anyone from the actual military will tell you is that this is a misleading utterance that doesn't give a person freedom to simply disrespect the person they're speaking to and give a superior a piece of their mind. There might be some people that would love to scoff at the idea of respect in the military, but no matter how many anecdotes exist, and there are likely many, concerning how respect works in the military, the expectation is that the chain of command will demand the kind of respect that it's due. What that means is that when someone asks to speak freely it's bound to happen that they might want to simply unload everything they have to say, but there is a tactful and respectful way to do this without upsetting or otherwise degrading the working relationship between an officer and their subordinates. When serving with a group of people that are typically training together, eating together, and spending a lot of their time around each other, it's necessary to form some sort of rapport that makes it easy to say that they can at least respect one another even if they don't happen to like each other. In the military, it's important to know that everyone has each other's back when it's needed, and venting on people whenever one feels like it is not a good practice when trying to gain respect.
The idea of being able to talk with a superior officer as one would a friend or fellow employee back in the civilian world isn't about to happen in the military, since this isn't how things work. When one gives their life over to the military they're generally taught the chain of command and are therefore expected to follow that model, meaning those that are subordinate to others generally don't question the words of their superiors unless there's a good reason. Asking for permission to speak freely doesn't mean that one gets to unload a tirade of verbal abuse and expletive-laced scorn to their superiors, since this is a good way to ruin a relationship of any sort between two people and it's bound to get a person in trouble if they decide to cut loose and say whatever they want. That kind of behavior isn't even looked at with anything but scorn in the civilian world since it implies that a subordinate feels that they're on the same level as their boss and should be able to say exactly what they want and circumvent anything that the boss has said. In some cases that might be true, but there's usually a better way to do things than to instigate such a confrontation, as simply talking and discussing a problem in a rational and calm manner can go much further than shouting and hurling expletives at each other.
In fact, a lot of things that are said and done in the movies really don't fly in the military, since talking to a superior with anything less than respect and tact is bound to be grounds for getting in some kind of trouble. While a person can't typically be punished for voicing their opinion, especially when asked, there is a way to do things that don't run the risk of being brought up in a case of insubordination. There are always bound to be moments when a lower-ranking individual will have an issue with what their superiors are doing or saying, but learning how to voice a complaint in a respectful and competent manner that conveys the reason behind the complaint and the justification for it is often more respected than simply popping off at the mouth in order to vent one's frustrations. One thing that people are generally taught in the military is discipline, and if a person can't get that message then their time in the service is going to be kind of miserable since like it or not, respect is an important part of the military since it helps to keep order and maintains the chain of command so that things don't break down into chaos.
But there's no doubt that some folks are going to be hotheads, or some will simply fail to see the logic that a superior is attempting to use. Or they could simply have an issue with a superior that needs to be addressed and hopefully squashed. In any case, the permission to speak freely is kind of like the freedom of speech that everyone has, just because we have permission to say what we want doesn't mean that we have freedom from any consequences that might come as a result.