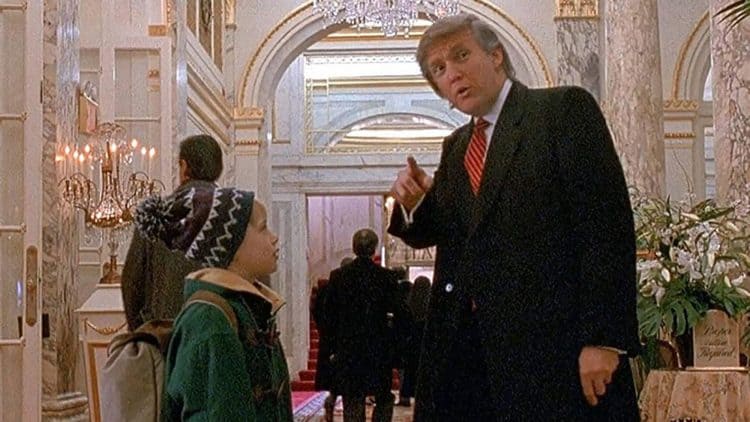 To many, Home Alone is a Christmas classic that's held in high regard to this day. The 1990 film was no critical darling like It's A Wonderful Life or Rudolph the Red-Nose Reindeer; however, the original film has a fun, infectious energy that's hard to deny. The premise is extremely thin as watching Kevin McCallister tortured dumb criminals for nearly two hours does get boring after a while, though Macaulay Culkin's onscreen presence is what keeps the film afloat from beginning to end. Home Alone went on to make nearly $500 million at the box office, so the suits shelled out the dough to greenlight a sequel, Home Alone 2: Lost in New York.
Despite being a financial success, Home Alone 2 was trashed by critics, with the sequel currently holding 34% on rotten tomatoes. Of course, entertainment is subjective and what one person perceives as terrible, ten others can see as great or vice versa. So, is Home Alone 2 truly a terrible movie? Well…it's not terrible, but let's not pretend it's good either. The change of venue gave the filmmakers a chance to play with some new "traps" (aka Kevin's torture methods against The Sticky Bandits) and most of them work to a fun degree. What Home Alone does best is the cartoon-like violence. Do Marv and Harry deserve all the torture they endure in these movies? No. However, there's something fun about seeing them being the subject of these cartoonish traps. Of course, the talents of Joe Pesci and Daniel Stern should be commended here. Macaulay Culkin also keeps the same fun charm that he had throughout the first film; The movie does do a better job of making him more of a likable force, helping out that pigeon lady and the children's hospital is a strong enough reason to connect with the youngster even though his pension for violence has definitely been upped in the sequel. There are genuinely funny moments in Home Alone 2, namely the misunderstanding between the staff and the movie that scares the hell out of them. The scene is played well and Tim Curry is especially hilarious with his facial expressions.
However, the reason I can't call Home Alone 2 a good film is due to the fact that's it's essentially a carbon copy of its predecessor, but in New York. The film doesn't carve out an identity that makes a strong argument for why a sequel is necessary. To be fair, none of the Home Alone sequels give a viable reason for their existence as well; however, that's a topic for another day. Still, the beats of the first film remain largely intact. Kevin and his family don't realize that they're not together until it's too late. Check. Kevin spends time torturing the Sticky bandits. Check. Kevin and his mother have a heartwarming meeting. Check. You get my point by now. Yes, there are new things that happen in New York; however, Home Alone 2 still has the paper-thin premise that the first film had. Even the ending is pretty much the same, where Kevin understands the importance of family and realizes why he needs them. The film doesn't add anything important to the topic that was already tackled in the first movie. Just like The Hangover, Home Alone isn't a premise that's met to have multiple sequels. In fact, it's impressive that the filmmakers managed to pull out a nearly two-hour feature where the core of the film is Kevin going Looney Tunes on Harry and Marv.
The setting of New York City gave the filmmakers a chance to add a fun supporting cast and a great advertisement for people wanting to visit NYC; Just like The Hangover Part II was a great advertisement for Bangkok and adorable Monkeys. As I previously stated, there are genuinely funny moments sprinkled throughout the film. However, will I tell anyone to go out and watch Home Alone 2: Lost in New York if they've never seen it? Nope. In the end, Home Alone 2: Lost in New York is by no means a terrible film. There are worse ways to spend two hours – like watching all of the Home Alone sequels following part II. Check out the film if you're curious, but you're missing nothing if you don't.
Tell us what's wrong with this post? How could we improve it? :)
Let us improve this post!