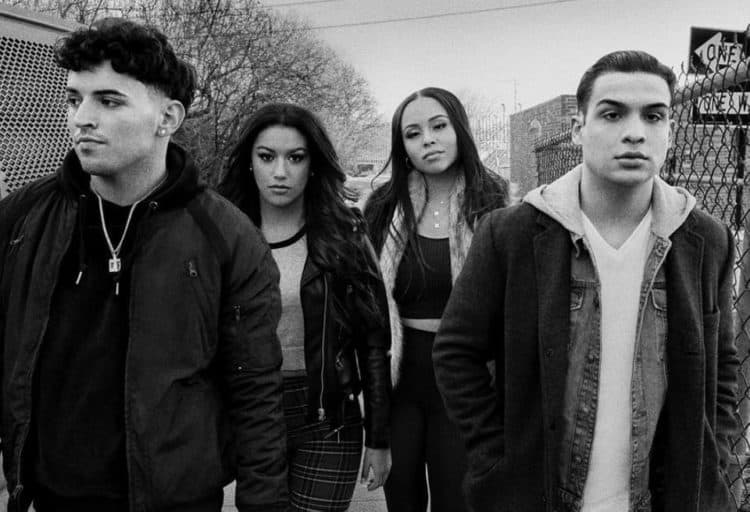 Made In Staten Island looks and sounds like what it really is, another reality show that's going to 'show people the life' of those that have to deal with their own unique struggles on a daily basis in Staten Island. The location has been one that has been quite popular throughout the years when it comes to reality TV but at the same time has kind of shined a spotlight on only the aspects of the area that seem inherently entertaining. In other words MTV is looking to find something and someone that will make a quality bit of entertainment and keep the audience interested while they watch their bank account increase. In terms of entertainment this show looks like it could keep people amused for a while and really get them into something that might be considered to be interesting for a bit. But anything else and it seems as though the reality might break down very quickly.
Here are a few things you might not have known about the show.
10. Some think that the show is a cheap knockoff of Jersey Shore.
From the accents to the bling to the attitudes that are thrown about in a very animated fashion one can't really argue with the fact that this show is way too similar save for the fact that the content is different.
9. A lot of people tend to think that this places a negative stereotype on people that live in this area.
This all depends on how a viewer sees the show and what they think of it upon watching. It's possible that it could give people that live around this area a bad name since obviously not everyone is a hustler, meathead, or lowlife. But again it's all a matter of perspective.
8. The reality as it's been stated is that there is a breakdown of family values that is causing shows like this.
This kind of argument has been going around ever since the Real World started up and it's been attributed to regular sitcoms as well. It might be true that some of the content is less than appealing but at the same time there is this handy little device called the OFF switch on a TV.
7. Some folks think that MTV is more into glorifying those that learn how to hustle and scam their way through life.
It's not likely to be this way and it's an easy argument for many to fall back on, but in all fairness the idea that glorifying hustlers and scam artists is the whole idea of the show is kind of ridiculous. There's no doubt that it shows this content, but if there's any glorification then it comes from the viewers that don't know any better.
6. The show does seem to push forward some very negative stereotypes.
Anytime you see this just imagine dollar signs in the air above them and think about what they're making for being on this show. They might act like hustlers and tough guys but in reality they're on this show to get paid and the negativity is largely scripted and written into what producers think that people want to see.
5. This is the kind of show that makes the rest of the world believe that people on the show are representative of their state and/or neighborhood.
A lot of the world already have a rather different view of those that live in this part of the world. Some of them are pushy rude, loud, overbearing, and absolutely full of themselves. If you need an example watch the next presidential address and you'll see what a lot of people think of as the typical attitude of those from this part of the US.
4. The generation of kids trying to "look for a way out" seem more like they're trying to find their own way in.
The whole idea of trying to differentiate themselves from their parents and grandparents is kind of a dodge since it almost sounds as though a few of them are trying to fit into the life without going by the old ways. They're still trying to scam and hustle though, just in a way that won't allow them to be caught.
3. If the show was 100 percent real there would be a serious ethical concern.
After all hustling and scamming people isn't always legal so if MTV went on to show things like this happening on a regular basis it seems like they could find themselves in a great deal of trouble from a legal standpoint.
2. The reality of the New York attitude isn't in question.
When one of the female cast members says "That which doesn't kill you makes you a boss" it's kind of laughable in that that which makes you a boss could end up getting you killed. Somehow it doesn't seem as though the younger generation does their homework on how their elders really met their downfall.
1. The one bit of reality that doesn't change is that it's all for the ratings.
Money, money, ratings, money. Keep that in mind when you think that shows like this are entirely real and truthful about their content. Staten Island might be seen as a cash cow for reality shows, but if the ratings weren't there it wouldn't that important of a location.
Yes it's a bit cynical, but reality shows tend to bring this on themselves.