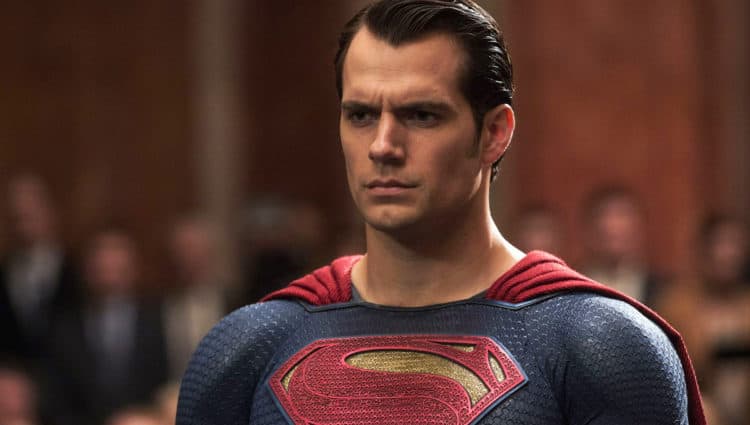 How many of you DC Cinematic Universe fans out there are still hoping Henry Cavill will return as Superman? The reports have been conflicting so far and he himself has been rather coy about it. To me, that just speaks volumes. I don't want to get my hopes up too much because if Warner Bros. just doesn't ever show him again, I'll be very disappointed. I know I don't speak alone on that matter. Speaking of which, is there still a possibility that Man of Steel 2 might happen? I'll say anything can happen, but who knows what their plan is. Warner Bros. and the DCEU is under new leadership now and I reckon they have a new strategy for the DCEU's future. Whatever they have in mind, I'll be curious to see it.
As of now, the next DCEU movie to be released will be Black Adam. Oh boy, that is one movie that should have been released a long time ago. I mean, when did Dwayne Johnson announce it? I'm pretty sure I was still in school when he got on stage and told the world it was going to happen. And year, after year, after year, we just weren't seeing any progress on The Rock's superhero movie. Well, it took long enough, but as always, fortune favors the patient. It may be too soon to say that since the movie won't come out until October. And to think, it was originally supposed to come out in the summer.
I think that's pretty much the story of the movies of the DCEU. A lot of delays and after that, just more delays. For now, I'll stay positive. I really want these delays to be worth it and I have a good feeling Black Adam will deliver. When has the Rock not delivered? For the love of God, when I see him in the suit, he literally looks like an Alex Ross painting. Just seeing him all beefed up and ready to tear things up just gets me so pumped. Like he said the hierarchy of the DCEU is about to change and we'll likely see a new leading face for the franchise.
It looks like Dwayne Johnson and the film crew are taking advantage of the delay by doing some reshoots. The leading man posted a behind-the-scenes photo on his Instagram to prove that they're back at it. This is good to see, but I can't help but wonder if these reshoots were originally planned. Keep in mind, the originally release date was supposed to be by the end of July. That makes me a little worried, considering how Warner Bros. revealed the delays just a few days after they released that trailer for all the movies. That might be a red flag, but the purpose of these delays could mean something better than we expected.
Okay, so if we can't get Henry Cavill back for Man of Steel 2, then we have to have him fight Dwayne Johnson's Black Adam. That is one fight in the DCEU we need to see. Heck, Henry Cavill and Dwayne Johnson have been teasing this for a while now and they're both as stoked as we are about it. If this were to happen, who would win? I guess Henry Cavill's Superman would win in the end, given that he's the hero in all. Either way, seeing Henry Cavill suit up again just to take on the newly introduced Black Adam would be super epic.
What if Dwayne Johnson pushed for these reshoots just to squeeze in a Henry Cavill appearance? Okay, I'll be honest, even if the movie is the worst thing in the world, having a fight scene between the two of them would automatically make up for it. I'm being totally serious. Whatever they have in mind, I'll just have one epic super-powered battle that would bring Henry Cavill back into the fray. Oh, and not to mention he'd be making a spectacular return against a new character for the DCEU. That would be quite the introduction battle, wouldn't it? We need to see this at some point, so why would they wait?
Based on the rumors we're hearing, Henry Cavill probably won't return for a Man of Steel sequel. However, he might have significant supporting roles in future DCEU movies. We're hearing all kinds of possibilities, from the Shazam sequels, to the Flash movie, and the Supergirl movie. You know, if it actually happens. We won't be hearing any confirmations anytime soon, but I think Black Adam is a good place to bring Henry Cavill back.
This is all speculation from a fan who wants to see Henry Cavill make his return as Superman. And if we're lucky, that will just be the beginning. It's all fun fan speculation and in this case, it's something that can actually happen. If Henry Cavill and Dwayne Johnson want it to happen, then I believe that is the best way the former can return. I will still say, this is something we need for just one reason: it will be awesome. Would it make sense for Superman to even be in Black Adam?
We know he's taking on the Justice Society of America and Superman is already a member of the Justice League. However, there's really no reason for Superman to not be a member of both teams, is there? The Justice Society knows that Black Adam is a handful and they'll need someone who can really go toe-to-toe with him. Who better than Superman? The other option is obviously Shazam but we know they won't meet for at least two more movies.
What are your thoughts, DC fans? Do you think Henry Cavill can return for the Black Adam reshoots?
Tell us what's wrong with this post? How could we improve it? :)
Let us improve this post!