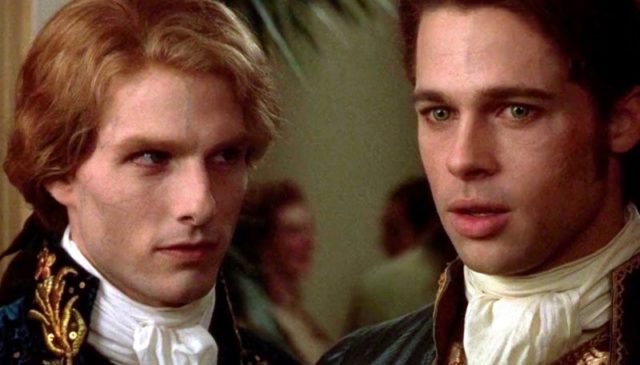 It's hard to believe but it's been 23 years since Interview with a Vampire was out in theaters. Over two decades later in the age of the supernatural on television you'd think something from Anne Rice might have been adapted for the small screen by now. It hasn't….until now. Paramount TV and Anonymous Content have optioned all 11 of of Rice's novels that she's been publishing since the 1970s to use as the basis of a new TV series. According to io9
Rice will be one of the show's executive producers and her son, Christopher Rice, will be the series' main writer and showrunner. It's a project the pair have been working on for some time but, with the rights now settled, things can move toward production and eventually broadcast.
"I'm thrilled beyond words to be working with Paramount TV and Anonymous Content – known for extraordinary cutting-edge series such as True Detective, Quarry, and The Knick," Anne Rice told Variety. "In this unique golden age of television, I couldn't ask for a finer or more passionate team to help bring my beloved vampire hero, Lestat, alive in a series of the highest quality. This is a dream come true, both for me and for Christopher and for the fans who have been asking to see the Brat Prince in this medium for years."
Two things. First of all, I'm kind of surprised this wasn't turned into a movie franchise by now. Second of all, yeah, The CW is going to be salivating to be the network to air whatever series gets developed.