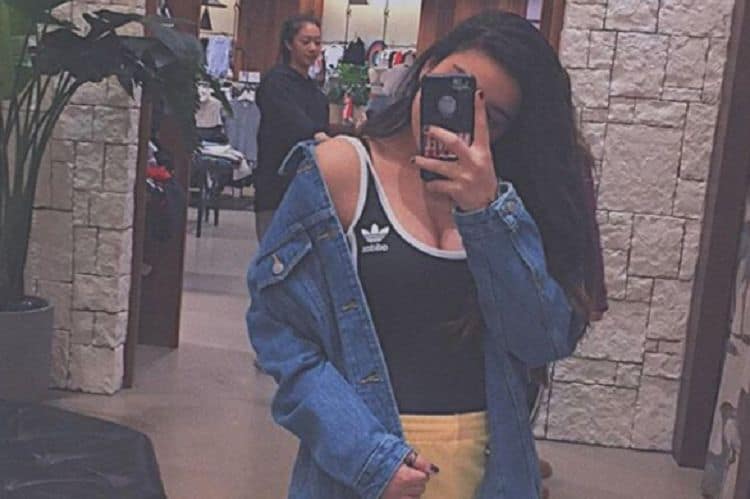 Landing a major role as a professional actress is an accomplishment that some people never get to achieve. The reality is that making it in the industry is a grueling process that isn't for the weak hearted. Fortunately for young up and coming artist, Iman Vellani, her time has already come. The talented young star will appear in TV series Ms. Marvel which is expected to be released in 2021. The role is an especially big accomplishment for her because it also marks her very first on screen role. Although no one is yet familiar with her work, people already excited to see what Iman will do with the role. Keep reading for 10 things you didn't know about Iman Vellani.
1. She Doesn't Have Any Official Social Media Accounts
When news broke that Iman has been cast in Ms. Marvel, lots of people probably flocked to Instagram and Twitter to find her social media accounts, but there isn't much to find. Iman doesn't have any official social media accounts at the moment. She did have an Instagram account, but it has recently been deactivated.
2. She Is A Teenager
In the entertainment industry it's always been fairly common for adults to be cast to play the roles of teenagers. In this case, however, Iman is really a teenager. We weren't able to track down any information on her birthdate, but it appears that she is around 18-years-old.
3. She's Canadian
Kamala Khan AKA Ms. Marvel lives in New Jersey. In real life though, Iman was raised in Ontario, Canada. Iman is very proud of her Canadian roots. It's unclear whether or not she has plans to eventually move to the United States to help further her career as an actress.
4. She's A Private Person
Judging by the lack of information available about Iman, it's clear that she prefers to keep her personal life to herself. To date, it doesn't even look like she's done any interviews regarding the role. Given how invasive celebrity culture can be, it's easy to understand why she would prefer to keep a lot of information to herself.
5. She Was Raised In A Muslim Household
When Kamala Khan was first introduced in 2013, she became a groundbreaking character because she was the first Muslim character to headline their own comic. Like Kamala Khan, Iman is also from a Pakistani-Muslim family. Many people are very happy that the casting team chose someone who also has a Muslim background.
6. She Hopes To Work In Cinematography
Being in front of the camera is going to be Iman's first claim to fame, but she's already thinking about her future. One day she hopes to do some behind the scenes work as well. According to an article from the CBC, Iman "hopes to venture into the world of cinematography one day."
7. She's A Fan Of The Movie Hala
As a young Muslim girl, Iman is all too familiar with the feeling of not seeing people like you be represented in TV shows or in movies. For that reason, she was very happy to see the 2019 movie, Hala. The film focuses on a Pakistani-American teenager who struggles to find her place in the world as she tries to juggle her life at home with her life out in the world.
8. She Likes To Write Movie Reviews
After news broke that Iman had been cast in Mrs. Marvel, lots of people started digging to try to find more information about the young actress. One of the few things people found was that Iman has an account on the website Letterboxd. This platform allows movie fans to write reviews and share their opinions on the films they've seen. Iman has been very active on the account and she's got some great insight.
9. She Has An Account On Vimeo
Apparently, Iman is already working hard to make her future cinematography dreams come true. She has already worked on two very short film projects which she's uploaded to her account on the video sharing platform, Vimeo. Both videos show that Iman has some serious natural talent when it comes to directing.
10. She's All About Diversity
It's no secret that the entertainment industry isn't the most diverse place on earth. People of color tend to have less opportunities for roles, and many of the roles that are available tend to be very similar in nature. Iman is a big believer in the importance of diversity on screen and now she officially gets to be a part of bringing that diversity to life.
Tell us what's wrong with this post? How could we improve it? :)
Let us improve this post!