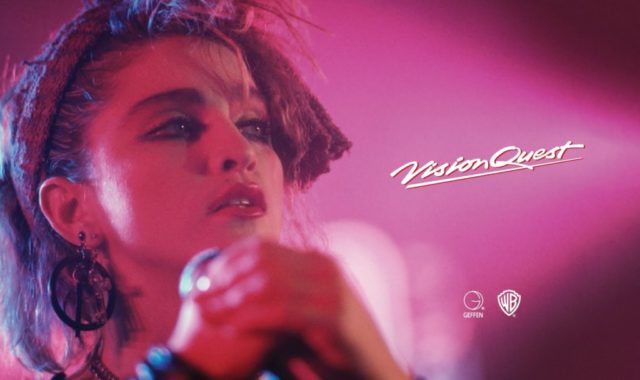 First of all I'd like to point out that Vision Quest is one of my favorite movies of all-time, and it's not even close. It's in my top five. Second of all the "it ain't the six minutes, it's what happens in that six minutes" scene may very well be my favorite movie scene ever. I could name over 100 reasons why I love the movie Vision Quest but one of the funniest, and unsung reasons is Madonna singing "Crazy for You" in the bar.
It just makes no sense. Madonna was already an international huge singing star at that point in her career. She had no lines in the movie though we obviously know she had acting inspirations given her future roles. She's just sort of there looking like the popular and gorgeous Madonna that she was in the 80s. But to this day I just find it weird that she plays this local girl singing her hit song in a bar while Louden and Carla dance. It's the one thing in the movie that doesn't fit whatsoever, yet I'm a huge fan of it.
I don't know. I just really like this song and I'm 100% sticking with it.
Check it out below:
Save