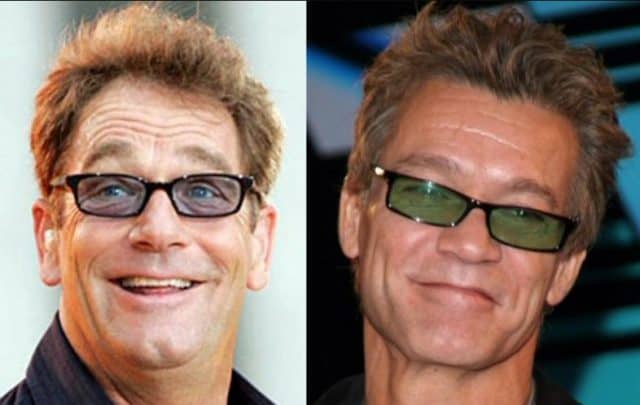 I recently saw Huey Lewis and the News perform at Westbury on Wednesday June 21st and as usual they killed it. It was the 4th time I've seen the band live. If there's one band that can last forever on music that was made over 30 years ago it's the stuff they did on the album Sports. There's only one other artist I know of that makes a living off of old music as successfully as they do and that's Billy Joel. He's the absolute king.
While Huey and his guys had plenty of new songs even he knows that crowds come to see him sing hits like Power of Love, Hip to be Square, Stuck with You, I Need a New Drug, and virtually any other song they performed in the 80s. Huey's now 67 years old and if there's one thing I always pick up on at their concerts, it's his startling resemblance to Eddie Van Halen. Yup. Eddie Van Halen. They have incredibly similar features and I for some reason always forget to mention how these two have to be long lost relatives.
That's really all I wanted to say. If you have a chance to see Huey Lewis and the News, don't waste that opportunity. It's well worth it.
Carry on.