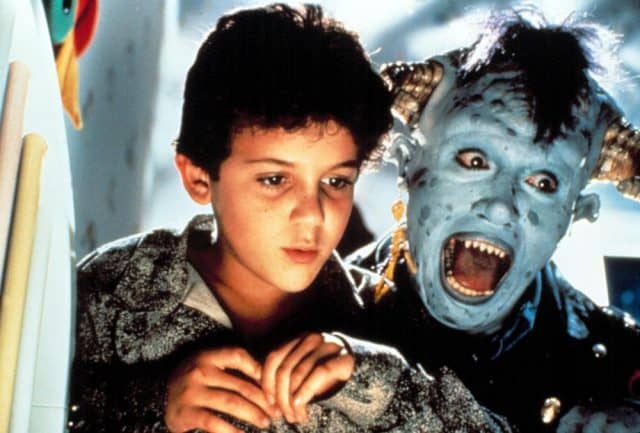 For no apparent reason the movie Little Monsters popped into my head today. Remember that 80s flick starring Fred Savage and his little brother that center on a real life monster world existing under kid's beds? The other star of that movie is none other than Howie Mandel who plays Savage's monster friend Maurice. I happen to love that movie by the way. It's one of those films that when you're a kid you can really appreciate. Seriously, it's a great flick about friendship.
Speaking of Howie Mandel, looking back he didn't have the biggest movie run in the 80s but I can remember each of his roles like it was yesterday. It's like we have two Howie Mandel's in our history. The crazy, curly haired Mandel, and the bald funny host Mandel who's afraid to touch anyone's hands. Well, he's had Myosophobia for practically his whole life but it's really been highlighted more on America's Got Talent.
People always forget that Mandel's huge comeback was with Deal or no Deal. Anyway, let's share some clips from vintage Mandel in the 80s.
Maurice in Little Monsters
Like I said, I loved this movie and I definitely loved Howie Mandel as Maurice.
Bobo Shand in Walk like a Man
This might be hands down the most ridiculous movie in the history of the 80s and I'm just so glad that Howie Mandel was the star.
Gizmo in Gremlins
While Mandel himself wasn't Gizmo, he voice the character and people always seem to forget that.
Dennis Powell in A Fine Mess
Totally underrated 80s comedy that starred Mandel and Ted Danson.
80's Howie! We miss you buddy.