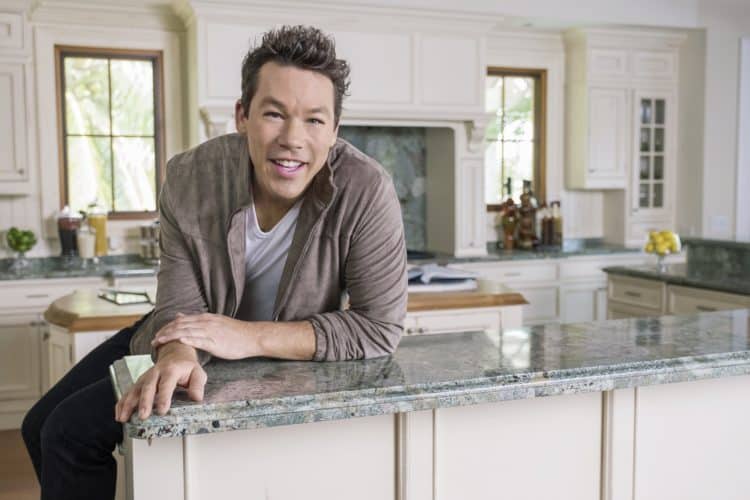 When people win lots of money through the lottery, the first thing they do is think about how they want to spend it. For lots of people, purchasing a home is one of the most logical things to do. The HGTV series My Lottery Dream Home was created specifically with these people in mind. During each episode of the show, a lucky lottery winner works with real estate professional David Bromstad to find their perfect home. Whether you're a fan of the show or someone who has recently won the lottery, you may be wondering how people are chosen for the show. Fortunately, today is your lucky day. Keep reading to learn how to get cast on My Lottery Dream Home.
Where To Apply To Be On My Lottery Dream Home
Although there are lots of reality shows out there that have many similarities, the casting process is one thing that often varies. The good news is that casting for My Lottery Dream Home is much more straightforward than a lot of other shows. Those who are interesting in being on the show can visit the show's casting page on the official HGTV website. From there, those who would like to move forward can send an email to mylotterydreamhome@beyondusa.com or call (424) 345-4132. Outside of that, there isn't much information on the rest of the process. The website doesn't give any tips on what kinds of details you should include in your email, you might have to get a little creative to show them why you deserve to be on the show. Chances are, however, that people will only hear back if the show is interested in moving forward with them.
Requirements For Being On The Show
All reality shows have specific requirements for cast members based on the kind of show it is. That said, HGTV is very skimpy on these details when it comes to My Lottery Dream Home. The website simply states that it is looking for people who have recently won the lottery and are looking to buy the home of their dreams. More than likely, the person will have to be at least 18 years old since anyone under that age cannot legally claim lottery winnings in the first place.
One of the cool things about My Lottery Dream Home is that it films in several locations so people from all over the country can apply for a chance to be on the show. However, the show only films in the United States so that is something to keep in mind. There is, however, another version of the show called My Lottery Dream Home International which features other countries.
Additionally, the winners are able to choose any kind of home they'd like so there's no pressure to find something that is over the top. In fact, David prides himself in really listening to what each winner wants and trying to find something he thinks they'll love. According to Nicki Swift, David said, "I really get into the nitty gritty of what they want, where they want to be, what I can look for, what I can't — we can only put so much on TV".
Does It Cost Anything To Be On My Lottery Dream Home
When it comes to HGTV shows, there's always a question about who is responsible for what in terms of finances. In some shows, the hosts cover the costs while others rely on homeowners to pay for almost everything. Since My Lottery Dream Home is a show that is simply about buying a home, it doesn't cost them anything (other than the price of the property they choose) to be on the show. That said, lottery winners don't get anything extra out of the show which is one of the reasons casting was initially difficult.
TV executive Mike Krupat told Media Week, "Lottery winners don't really need the exposure and they don't need the money to participate. The truth is they have great stories to tell, which is appealing to them". Now that the show has an established track record, casting is no longer an issue. In fact, countless applicants have to be turned away each season.
The Future of My Lottery Dream Home
Now on the brink of its 12th season, My Lottery Dream home is still going strong. Not only does the show have no problem finding lottery winners who want to be featured, but it also doesn't have any trouble bringing in viewers. HGTV is currently casting for the 12th season, but we weren't able to find any information on when it might premiere.
Tell us what's wrong with this post? How could we improve it? :)
Let us improve this post!