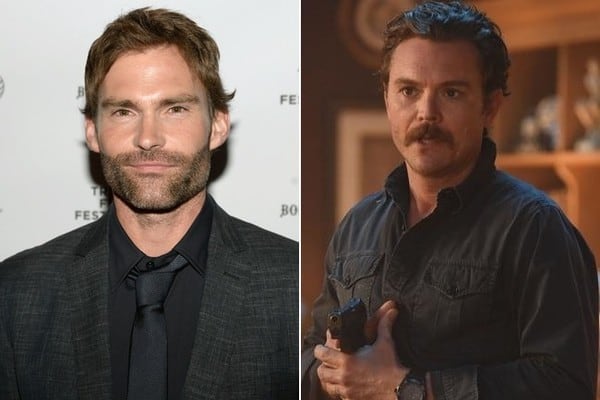 Lethal Weapon is a Fox show that can be best-described as being a buddy cop show with both comedic and dramatic elements. For those who remember the 1980s and 1990s, it is indeed based on the film franchise of the same name, though for obvious reasons, its cast is very different. Currently, Lethal Weapon is on its third season, so it should come as no surprise to learn that it has seen a fair amount of change from its starting position in Season 1.
How Has Lethal Weapon Changed Since Season 1?
For starters, Lethal Weapon isn't a static show in the sense that it consists of unconnected episodes that can be watched in whatever order. Instead, while the various episodes are relatively self-contained in nature, there are longer narratives that run throughout the show as a whole. As a result, the circumstances of the characters change a fair amount over the course of the seasons that have been broadcast so far, meaning that someone who remembers Season 1 might find Season 3 to be both familiar and unfamiliar in various ways.
In particular, it should be noted that there has been a serious change to the cast and there is expected to be another serious change to the cast in the not too distant future. Initially, Lethal Weapon started out with two main character in the form of Roger Murtaugh and Martin Riggs, who were played by Damon Wayans and Clayne Crawford. Such was the case until May of 2018, which saw Crawford getting fired because of bad behavior on the set. As a result, his character Riggs was killed before being replaced by a new main character named Wesley Cole played by Seann William Scott.
As for what happened, the different sides tell different stories, so it can be difficult to determine what really happened for people on the outside looking in. However, it seems that much of the problem started up because while Wayans and Crawford might have played buddy cops, they were anything but friends in real life. Over time, the relationship between the two got so bad that the crew members actually started picking sides, with the result that there were crew members that were loyal to Wayans and crew members that were loyal to Crawford. Even worse, there was such a risk of a fight breaking out that security members had to be assigned to the shoots to make sure that nothing would happen.
Eventually, the people behind the successful show resolved the issue by firing Crawford as well as a number of Crawford loyalists. Crawford has stated that there were two main incidents. One was when he had an outburst at what he perceived to be unsafe work conditions, which was bad enough that he winded up having to get studio-appointed therapy as well as sharing a portion of his paycheck with one of the parties involved. The other was when Crawford erupted at Wayans after Wayans got injured by a piece of shrapnel while filming for an episode that Crawford was directing. Supposedly, Crawford became so fed up by Wayans's poor reaction to the incident that he confronted him, thus leading to the two screaming insults at one another. As it turned out, that was the last straw because that was proceeded by the people behind Lethal Weapon resolving the whole mess by keeping Wayans and firing Crawford.
Unfortunately for the people behind Lethal Weapon, Wayans has made the announcement that he is planning to leave the show as well after the first 13 episodes in the current season. In an interview, Wayans commented on the difficulty of playing a loving father on the TV screen while not being able to be there when his mother and daughter underwent surgery because of his commitments, outright stating that he wanted more time to spend with his family members. On the whole, this strengthens Crawford's claim that Wayans has never wanted to be on Lethal Weapon, which is perhaps unsurprising when he was expecting something else for his return to acting.
Regardless, Lethal Show has been enough of a success that the people behind it are probably going to try to keep it going even with the departure with both of its original leads. However, whatever happens from this point forward, it is going to be next to unrecognizable from how it started up in Season 1.