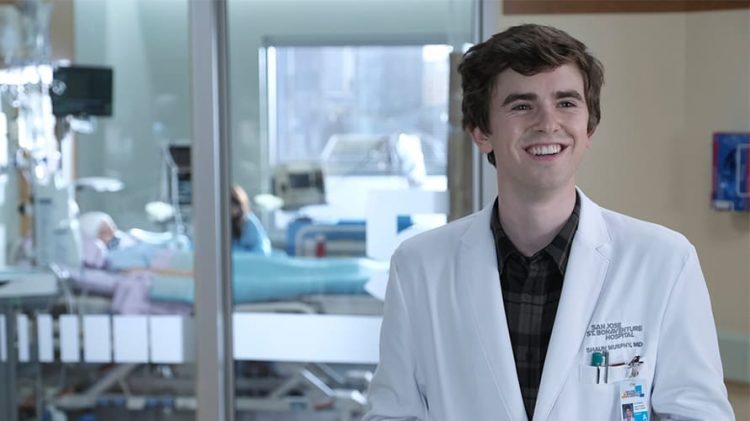 American television has taken ideas from Asia-based shows in the past, but they're not always successful in the end. When The Good Doctorfirst came out during the fall television season in 2017, many people weren't exactly sure if it was going to click. After all, it was based on a highly successful Korean drama of the same name, and that original show had a ton of followers. But there's something about good storytelling and a great combination of cast members that just makes a show shine, and that's exactly what happened to America's The Good Doctor. With Freddie Highmore leading a stellar cast, the show managed to capture hearts and attention spans everywhere. The show is now in its third season, and it has evolved in so many ways since season 1.
Characters
We've seen a few character changes over the course of the last two seasons, and some of them were pivotal to the overall story's development. In season 2, we saw a few guest characters from season 1 return to fill in as season regulars. We saw three doctors–Dr. Alex Park (Will Yun Lee), Dr. Morgan Reznick (Fiona Gubelmann), and Dr. Audrey Lim (Christina Chang)–reprise their roles with more depth and character development. Paige Spara's Lea Dilallo character also returned in season 2 as a regular. One of the biggest changes during that transition was the loss of one of the first main characters, Dr. Jared Kalu. Played by Chuku Modu, Kalu's character was already troublesome from the beginning, and we actually saw his character getting phased out early on. According to Monsters and Critics, it was clear that Kalu was leaving the show because of how the character's behavior during season 1. It certainly affected the dynamic of the show initially, but fans quickly recovered from that loss.
Another big change during that time was the departure of actress Beau Garrett from the show. Garrett played the role of Jessica Preston, who had high roles within the entire ownership and administration system of the hospital. Jessica Preston was also in a relationship with one of the hospital's top surgeons, Dr. Neil Melendez (Nicholas Gonzalez). Daniel Dae Kim, actor and executive producer to the show, became a recurring character on the show in season 2. He played the role of Dr. Jackson Han, former Chief of Surgery at the hospital.
Storyline
There have been many twists and turns to the story of Freddie Highmore's Dr. Shaun Murphy and all the people surrounding him in and out of the hospital. Murphy has certainly faced many challenges over the last couple of seasons. Before he was even hired to be an intern at the hospital, Dr. Murphy already had many pushbacks regarding his place there. Many professionals believe that an autistic individual should never be in a surgeon position, and that included Dr. Jackson Han. Dr. Han caused quite a ruckus in the four episodes he was around, and it's likely that we might see him again in the future. This set the stage for the future of the show, as The Good Doctor entered season 3 with questions about Shaun's capabilities in mind. This might be a recurring theme throughout the life of this show, considering that there will always be people who will question Shaun's position in the hospital while he's there. Regardless of what he faces, however, Shaun keeps his head up and keeps going. His character is remarkable in this respect, and he's only gotten better over the last couple of seasons full of character development.
Outside of his profession, Shaun is also making strides in his personal life. We remember seeing him in season 1–alone and pretty much okay with it. Slowly during the course of that premiere season, we saw Shaun slowly change into a person that looked for and needed friendship and companionship. We saw him form a friendship with his coworkers and his neighbor. In the season 2 finale, we saw Shaun take a big leap and ask a coworker out on a date, Jasika Nicole's Dr. Carly Lever.
During the premiere of season 3, we saw how that date turned out, which was a disaster according to Cinemablend. Upon the retelling of the story, we quickly realized that it wasn't that much of a disaster, especially considering that Carly even kissed Shaun goodnight at the end of the date. However, the entire dating ordeal was just too much for Shaun to handle. It was too stressful and too overwhelming for Shaun to even enjoy. This might mean that we might never see Shaun in a relationship on this show–at least not the romantic kind. However, we've seen his dynamic with another woman on the show, Lea, and that might prove us wrong. The two have been flirting on and off since season 1. We even thought that it was going to happen for the two way back then. With circumstances that happened between the two, they now remain to be just friends and roommates. Of course, the flirtatious interaction continues, and we're just left wondering what the true future is like for these two, for now.
Other characters on the show have gone through significant developments in their careers and personal lives. With the loss of some main characters, we also saw loss in relationships. After Claire broke up with Jared, she began to focus more on her career. Dr. Melendez also broke up with Jessica Preston, but he's now moved on with Dr. Lim. We saw doctors get fired and get rehired again, including former Chief of Surgery Dr. Andrews. There are even more career rivalries among the surgical residents, and the show also has Dr. Lim as the Chief of Surgery. The show's potential is continuously on the rise, and the story is getting better than ever. The only thing that hasn't changed much over the last couple of years is the way The Good Doctor makes us cry. But that's really a good thing.