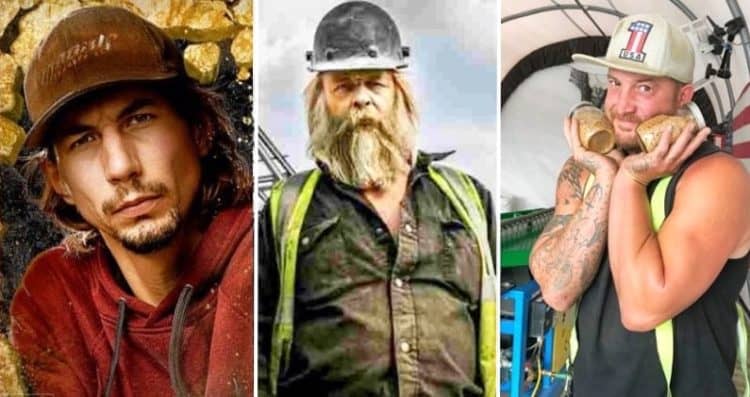 Gold Rush has managed to remain popular even though it is closing in on its first decade of existence. There have been huge shake-ups, but for the most part, the core elements have managed to remain the same. Presumably, this includes how Gold Rush is made, which is neither wholly real nor wholly fake.
How Much of Gold Rush Is Real and Fake?
It isn't exactly a huge secret that unscripted shows fail to live up to that label 100 percent of the time. Sometimes, the people behind unscripted shows will reshoot scenes again and again until they get exactly what they need for their desired storylines. Other times, the people behind unscripted shows will make sweeping edits to filmed footage until the result bears little resemblance to what happened in reality. Simply put, the people behind unscripted shows want suitable material for the TV screen, meaning that they won't hesitate to intervene if that can get them what they want.
Unsurprisingly, Gold Rush is no exception to this rule. For example, there are some unscripted shows that will have cameras rolling 100 percent of the time to ensure the capture of as much material as possible, which will be sifted through for the footage needed to create compelling storylines. However, we know that Gold Rush is more relaxed about this because its crew will just reenact scenes if they missed them when they happened, which makes filming the whole show that much more convenient for them. Likewise, there have been participants such as Jimmy Dorsey who claimed that the crew behind Gold Rush edit footage to create heroes and villains for more dramatic storylines, which to be perfectly honest, would not be particularly surprising. On top of this, the people behind the show aren't shy about using other presentation tricks as well, with examples ranging from presenting participants in a certain light that is designed to sell to deliberately setting events into motion that will result in more drama down the line.
Some of the actions designed to deliberately create drama have been pretty dubious in nature. One example is how the people behind the show deliberately encouraged the miners to use water diverted from a stream rather than groundwater even though government representatives actually went out to the site to show them how to do things the proper way. This was because they wanted the fine for additional drama as well as additional publicity, so much so that they were actually said to have become upset when matters were settled in a relatively civil matter. Another example is perverse though probably deliberate incentives. In short, more screentime means more money, meaning that participants have a strong incentive to make themselves as memorable as possible, thus ensuring longer stays in the spotlight. As a result, even if the crew aren't deliberately creating drama, the cast will do it for them because that is what gets them paid well. Finally, it should be mentioned that the people behind Gold Rush have deliberately caused people to neglect maintenance of mining equipment because sudden breakdowns make for more dramatic TV, which is more than a little bit irresponsible because gold mining is already dangerous enough on its own without such incidents. Never mind the fact that the show is already packed full of inexperienced miners, who are already more prone to accidents than their more experienced counterparts.
Final Thoughts
Summed up, it should be clear that while there are people mining for gold on Gold Rush, their activities are not necessarily representative of what actual gold miners would be doing in their situation. This is because actual gold miners want to go about mining for the precious metal in the most effective and efficient manner. In contrast, the people on the show have two sets of priorities, with one being mining gold and the other being mining gold in a dramatic manner that will successfully sell to the viewers. On top of this, the people behind the show will make further efforts to make the finished product entertaining rather than perfectly faithful to the true course of events, meaning that while Gold Rush might be entertaining, it is not something that interested individuals should believe to be 100 percent true.