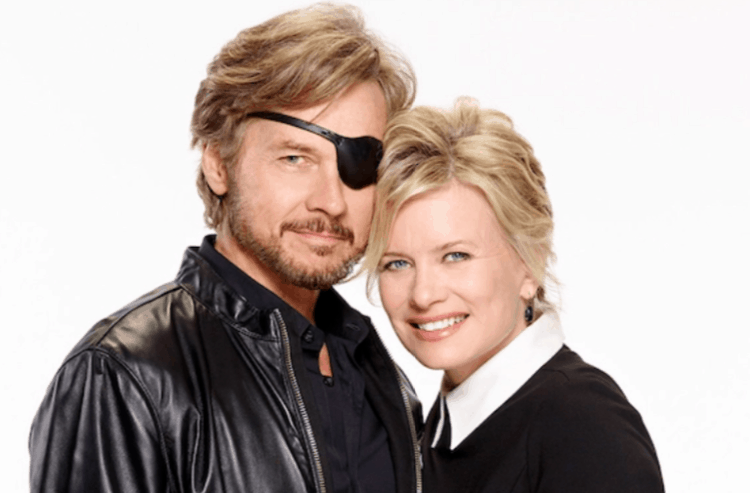 Days of Our Lives fans have so many questions about the show, and some of those questions are not easily answered. So much goes into filming a show like this, even though it might not be a primetime show or a major motion picture. This is the kind of show that becomes very pragmatic in terms of how things are done. It's a show that is on the air all the time. It's on five days per week every week of the year. They have very few days off in terms of holidays and things that they don't air a show. Even in the summer when many of the people are off work to travel, they are still in the middle of a season that's on television new each day. That's why so many people want to know how much the people who star on this show get paid. Is it a lot considering how much work they do?
The Low-End Payments
Actors on Days of Our Lives are typically paid a daily fee if they appear on television, even if it's just for a few moments. They aren't paid by the time they work or the hour or anything like that. They are paid per episode they are in, and that's how they end up making so much money. But, unlike the major actors who are in the middle of being big-time actors in the middle of primetime series that air at night, daytime actors and actresses do not get paid the same amount of money. Remember when the six main characters from "Friends" were making a million dollars for every half hour episode they filmed?
Well, daytime actors are not making that kind of money. They aren't even making a small portion of that kind of money. The people who are working in Salem are earning a low-end payment of $1,500 per episode. This is typically for new people and those who don't show up all that much. This is not a lot of money, we know. It sounds paltry compared to what some other people make on other shows, but consider this. They film approximately 260 episodes per year, which breaks down the low-end of a Days actor's income as $390,000 per year. That's a nice paycheck, in reality.
The High-End Payments
If someone has been on the show for more than a decade, they are going to make more money than those who are not on the show for as long. These are people like Victor Kiriakis and Hope and Sami Brady and people who have been on television for so long that we cannot even remember a time without them. They are making bigger paychecks than their new counterparts. They are earning something like $5,000 per episode. That's what happens when you've been around long enough to become a familiar face in the daytime industry. It might not sound like much, either, but it means these people are making a lot of money every year. If they're working all year and filming approximately 260 episodes annually, they are earning around $1.3 million per year. That's a lot of money.
Other Payment Options
Anyone who has been on the show for a few years and has a lot of lines and a major story might make anywhere from $1,500 to $3,000 per episode, which is a lot of money for someone who hasn't been on the screen for decades at a time. And then there is the fact that some people make less than that. Sometimes there are people who have been on the show for a year or two but they aren't big actors yet. They might make around a grand per episode, which is still a great income. Others, people who are on the show once or twice or all the time yet they have fewer than five lines, might just make around $500 per episode. That's still a lot of money to make when you're uttering only five sentences a day. You could find a worse job if you really wanted to, so this is not an income to laugh at when you consider it's probably a fun place to work, too.