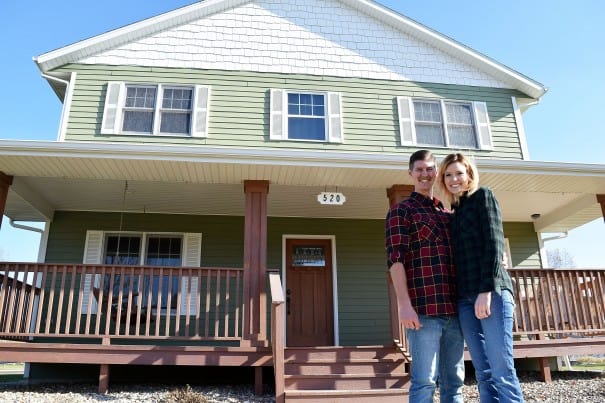 If you can believe it there are 16 shows in the House Hunters franchise, all spinoffs of the original idea that came to light on HGTV in 1999. Yep, in almost two decades the show that so many people didn't know about at first has spawned another 15 shows that took people all over the world and gave them new and exciting ideas on what could be done with their homes, what to look for, and how homes differed from place to place. A lot of people would no doubt question just what they see on the show since sometimes it does seem a bit staged, but the reality of the people that need these homes and what they're willing to go through to get them is simply astonishing in some cases since the budgets they have to work with and the prices that you see some houses go for at times is simply phenomenal or absolutely eye-popping.
Here's the list of shows that have cropped up since the show first started.
House Hunters International
This was the first spinoff series and featured the same narrator. But this took buyers outside of the United States and usually featured those that had to move away from the US for an opportunity they couldn't get in the states.
House Hunters on Vacation
This one was kind of unique as the buyers had a chance to stay in the vacation home of their choosing for one week. Each episode the buyers would then choose which of three properties they would like to stay in for that week, a stay that was paid for by HGTV.
House Hunters: Where Are They Now
As you might have guessed this show shifted the focus to those buyers that had previously been on the show and takes place 6 to 12 months after the purchase to see how they've managed to settle in to their new home.
House Hunters Renovation
This show ran for an hour long rather than the standard 30 minutes and had buyers looking at three different homes. The second half of the show was focused on the renovations that needed to be done to the home to make it more appealing to the buyer.
House Hunters International Renovation
As you can guess this put together two spinoff ideas and took the original renovation concept to places outside the US.
House Hunters: Million Dollar Homes
This was set up as a show that was bound to be spread across several different seasons. The goal was to find the dream home of the buyers and typically spend over $1 million.
House Hunters International: Million Dollar Budgets
This is just another way of spending a million dollars overseas and was another spinoff combination.
House Hunters Family
This show was primarily geared to focus on families and what they would need in a new home that could set them up comfortably.
Island Hunters
This show started taking a look at homes on tropical islands, and in some cases had to do with private island getaways. This was perhaps one of the most spendy and lavish shows that the network has hosted and one of the most appealing.
Houseboat Hunters
Some people seemed to really get into the idea of living on a houseboat as a permanent or vacation residence, though it does seem as though this catered to a very specific audience.
House Hunters: RV
For those that love to be able to be on the go all the time and still have a spacious, stable home to come to this was one of the shows that really appealed to such a dream. You can imagine that it appealed more to couples without kids and elderly, retired individuals.
Tiny House Hunters
Some this trend came on and stuck around since people are still looking at tiny houses as a way to downsize and enjoy a much smaller home. This seems like another show that was geared for those without a lot to worry over such as kids or big pets.
House Hunters Pop'd
This was a fun play on the show that allowed people to look into purchasing a home answering trivia questions throughout the episode.
House Hunters Off the Grid
This is just like it sounds, buyers trying to find places that are as far off the grid as possible and are located in very secluded and in some cases hard to get to areas.
House Hunters Outside the Box
This was a show that featured people that weren't looking for the typical home, but instead were looking to purchase such buildings as theaters, lighthouses, warehouses, or other such buildings that they meant to convert into their homes.
So in all honesty there was some variety to the shows that came from the original, though in some cases one has to wonder just how and why certain trends cropped up.