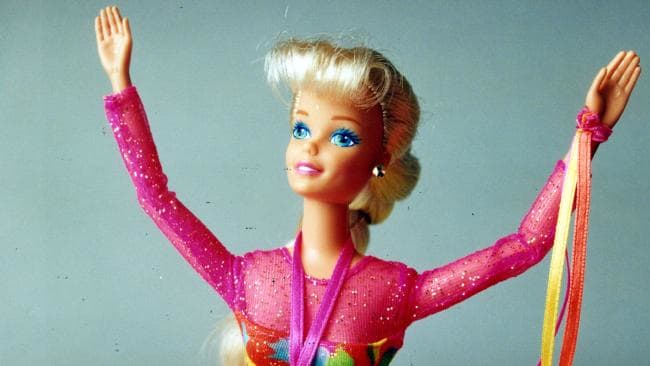 Maybe Barbie should stay animated? It's not a dig at the popular doll or the possibility that she could inspire a successful live-action movie, but it is a suggestion since it would appear that the Barbie movie is about as close to cursed as it can be with the few false starts it's been given. It's likely that putting Amy Schumer in the lead role would have been a huge mistake, and yes that is a dig. Schumer has proven better in comedic movies than anything and it's likely that Barbie is going to have an aspect of comedy to it, but there's bound to be much more than a bubbly, beautiful, living doll played by Margot Robbie, and it's likely that director Greta Gerwig will have something to do with that. She's been around longer as an actor than a director, but a lot of people are already claiming that they have faith that she should be able to turn the matter around and make something that will impress and amaze those who are already under the impression that this won't be anything that people are expecting.
But what are we expecting? A Jill of all trades that has an outfit and the right knowledge for every occasion? How many different Barbie's are there on the market these days? There are a few ways that Gerwig can make this happen since her work on Lady Bird was good enough that plenty of people were taken unaware and actually ended up liking the movie when, to be honest, it wasn't much more than the life of a young woman going through things she didn't fully understand. Maybe Barbie will be at a turning point in her life when she has to make a decision about which direction she wants her life to go in. That sounds like one option, but it's easy to think that there are more and that Gerwig will find them since the four movies she's released as a director already has managed to show that she does have a knack for telling a story.
In fact, if Gerwig is really thinking of it, perhaps Barbie's story can be somewhat similar to Lady Bird's, if only from a very different perspective. It wouldn't operate the same way by any means, but it would definitely show a woman who is past her younger years and still searching for her purpose in life. Trying to make Margot Robbie appear that much younger doesn't feel as though it would be the best idea, so advancing Barbie's age just a little from the animated series would probably work far better since it would give her the look of a woman that's trying to find something that will interest her and possibly sustain her as she also tries to figure out the rest of her life at the same time. Hey, if people want realistic then this would be it, especially given that today's women are adamant about being able to handle themselves every bit as well as anyone else, and can be just as successful when they try.
There have been quite a few people that have wanted a Barbie movie for a long time, but the baggage that comes with her, which has been mentioned numerous times, is that there are a lot of expectations that are bound to go into this movie and some that might be outdated as well as no longer desired. How the titular character is going to be presented and how she'll be played will likely change in a big way since the age of empowerment is still very much in effect, and while women can still be girlie-girls and be all about fashion and style, many women are taking their places elsewhere in the world and making it known that they are not going to be limited. As a character that has inspired young girls for decades and has been looked up to as an icon for so long, Barbie is an ideal that many women have attempted to subscribe to, and many still feel that they have not met. In a very real sense, Barbie is just that, an inspiration, and a very positive figure that is both timeless and capable of helping to create one idea after another.
How this movie is going to play out is still unknown, but it's a good guess that Barbie won't be a blonde ditz and if Ken is in the picture, his role is going to be at last partially comedic, since the animated series has turned him into a sidekick, which many women no doubt think he is since Barbie is the star after all. It's going to be a little bit interesting to see what happens with this movie, but we'll have to wait until 2023 at least.