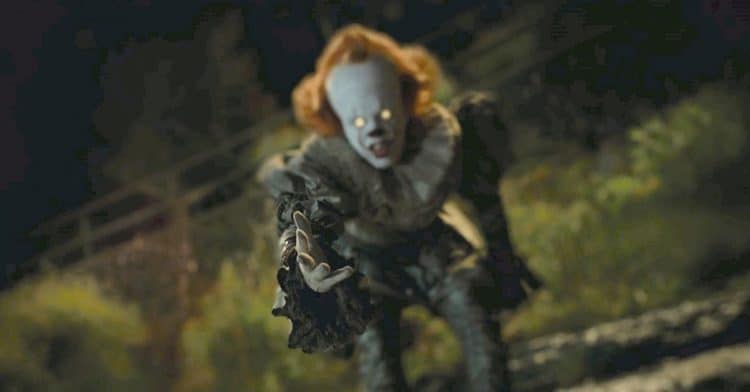 As much as I enjoyed the story, and I did, there's just something so unsatisfying about the way that IT ended, especially Chapter 2, that makes this video so effective. Somehow the first chapter was great, but the second took a hard turn into the reality that shows that Stephen King tacked on an ending that not only didn't work, but felt as though it was simply slapped together with spit and bubblegum to finish it up and get it published. Josh Spiegel of SlashFilm had more to say on this matter. That's hard to say since King still is a master of horror, but the manner in which Pennywise met his end in this movie, if he really did, is just too laughable. He was essentially bullied by a group of people that he could have killed at any time, driven back by a wave of insults that wouldn't have offended a third-grader, and then finished off with a coup de grace that made a lot of people shake their heads and wonder once again how much they paid to see an epic showdown only to witness an ending that was somehow worse than the 1990 miniseries. At the very least, the miniseries ends with the Losers taking on Pennywise and delivering a decisive strike, ridiculous as it was with the insane light show.
One of the many things that irks a lot of fans, myself included, isn't that Honest Trailers is correct in basically ripping this movie apart. It's that it has every right to do so because there are only fleeting moments in this movie, such as the jump scares that are expected, the explanations that do come but are still somehow not nearly as satisfying, when the story actually seems to go the way it should. Granted, the effects are a LOT better than they were almost three decades ago, and the storytelling has advanced quite a bit as well. But that doesn't make up for a lot of what went on and the overall fact that in the book, in 1990, and now, Pennywise represents a very real danger that continues to play with his victims before consuming them. The Losers, out of all the creatures victims, somehow gain Pennywise's attention in a much more profound manner, but in the book at least there's a concrete reason, and this is because they've figured out just what the creature is, kind of, and that it can be wounded and possibly killed.
The unfortunate part is that Pennywise, after realizing this, doesn't feel the need to eliminate a threat that could in fact ruin everything it's been doing for so long. In a way it almost seems as though Pennywise wanted this final confrontation, as though it was something the creature knew was needed even if it didn't want to lose. That makes very little sense in some cases but it does make an argument for the balance of things in the cosmos and the way that natural order works every now and again. In this case though King really tips the scales and holds the murderous creature back, almost like keeping a hungry dog from its favorite meal, just for the sake of sparing the sensibilities of the reader. After all, the bad guy can't win, right? That'd be too depressing and people might not like it. John Saavedra from Den of Geek! has his own explanation that you might want to check out.
In this case however it might have been better, disturbing as that might sound. Kids obviously aren't powerless in stories such as this, especially when they somehow open themselves to the cosmos and discover things that should by all means destroy the mind of any individual that even glances at them. But somehow the Losers, in the book at least, found out It's secret and discovered a way to take it down, which translated in the most current movie into hurling insults at it and destroying the creature's precious ego. All that buildup to a final battle and we're left saying "….WHAT??". No rocks, no sticks, well, one iron rod that Eddie somehow manages to hurt Pennywise with after working up the nerve to do so. But after that, and after seeing Eddie impaled by one of It's claws, the Losers get their nerve up and think 'y'know what? Let's insult the clown and see what happens.'. After all that, after uncounted millennia of being alive, of feasting on whoever it wanted, Pennywise was taken down by a small group of people hurling insults. It used to seem that Freddy Krueger's weakness, the lack of belief in him, was fairly silly, but at this point it's a much sounder case than a villain being beaten down by insults that wouldn't harm the ego of the average human being.
I still love the story and hope that many others do, but the execution of the second chapter of IT left a lot to be desired, and the hope that any spin-offs that do come are either given a second look or only mildly related to this story. At this point Corey Chichizola of CinemaBlend isn't thinking it will happen, and I can't help but echo that statement.