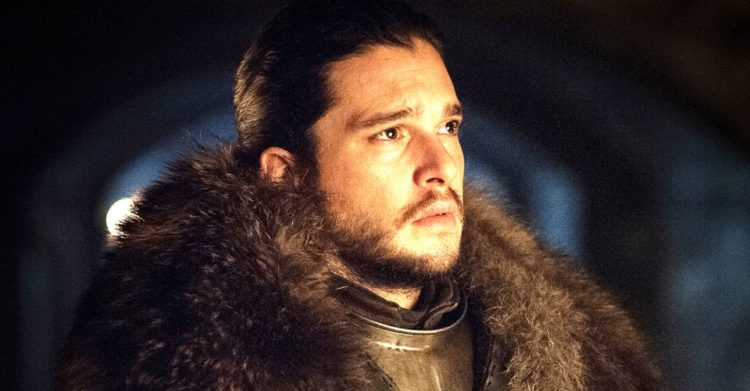 In his role as Jon Snow in the Game of Thrones, Kit Harrington revealed his battle with mental health issues at the show's end. In 2019 after concluding his last season of Thrones, he took himself to a luxury rehab to seeking treatment for stress and alcohol abuse. Kit's appearance on 'The Jess Cagle Show,' Harrington talked about how working on the show had taken a toll on his mental health. He said that he went through mental health challenges after the show, which he linked to the nature of the show.
The Break
Kit Harrington took a yearlong break from acting after the show's final season before he returned with an episode of Modern Love. He said, "Doing this 'Modern Love' episode was like, you don't have to live in that intense place all the time. Why don't you do something that takes the weight off? Why don't you do something fun?" While at the rehab, the British actor underwent behavioral therapy and practiced meditation in dealing with negative emotions.
Wife's Support
His wife, actress Rose Leslie, whom he met on the Game of Thrones set, was highly supportive. In an interview in March 2019, he talks about how he sought therapy after realizing what would happen to his character. He admitted the attention and fame that came with his role and how it led to the darkest period of his life. In his interview with Variety, he stated that his lowest moment was when the show became all about Jon Snow, the character he played. As the cliffhanger in the show, the focus on him terrified him. "It wasn't a very good time in my life," he reiterated. "I felt I had to feel that I was the most fortunate person in the world when actually, I felt very vulnerable. I had a shaky time in my life around there – like I think a lot of people do in their 20s. My darkest period was when the show seemed to become so much about Jon when he died and came back," he said. "I didn't like the focus of the whole show coming onto Jon."
The Show
Kit admitted there was so much focus on him as the cliffhanger for the TV show. The show was at its height. And it was terrifying! It is at this point that he started going for therapy and talking to people. He had felt unsafe and even went silent on everyone. He also told Esquire in April that year that he had a "full-on breakdown" after shooting his final scenes for "GoT" and that he felt he was "being skinned" taking off his Jon Snow costume. "My final day of shooting, I felt fine … I felt fine … I felt fine … then I went to do my last shots and started hyperventilating a bit …Then they called 'wrap' and I just f–g broke down. It was this onslaught of relief and grief about not being able to do this again." He added that the weirdest bit was when we came offset. They started taking the costume off, and it felt like being peeled. It felt like they were unceremoniously ripping off this character for the last time. After his break and comeback, Kit Harrington stated that he had a changed perspective about the show. He stopped running away from the front and began owning it. He stopped running away from his role and was proud of everything about the show.
Emmy Award
Harrington noted that the drama at the Emmy-winning had a genuine cultural impact, one of the reasons he fondly looks back. In the year 2020, Harrington and his wife Rose had their first child together. "My child is a direct result of Game of Thrones. I still have very, very good friends from that show," said Harington. "It did nothing but wonders for me." Stark's (Sean Bean) illegitimate son was introduced in the Game of Thrones, where Harrington played Jon Snow. He later discovers shocking details about his ancestry. D.B. Weiss and David Benioff created the series. The basis of the story came from George R.R. Martin's fantasy novels. The show brought Harrington his first Emmy nominations. After the eight seasons, Jon Snow and Daenerys Targaryen, in the last episode, Jon stabbed Dany – the woman he loved to death in a bid to save the realm. The episode had a record-breaking 19.3 million views.
Behind the Scenes
In a Game of Thrones behind the scenes documentary titled "The Last Watch," released during the finale, we see Harington breaking down in tears. He had his hand on his mouth, horrified when he learned that Jon had to kill Dany. He became choked up with emotion at the table read where the entire cast was present. All the actors went through their final script with the show creators D.B. Weiss and David Benioff. In an emotional moment during Jimmy Fallon's Tonight Show, Kit admitted that he was very shocked and surprised at certain events. He then blabbed my eyes out and cried offset. Other Games of Thrones cast that went through mental health problems include Sophie Turner and Maisie Williams.
Tell us what's wrong with this post? How could we improve it? :)
Let us improve this post!