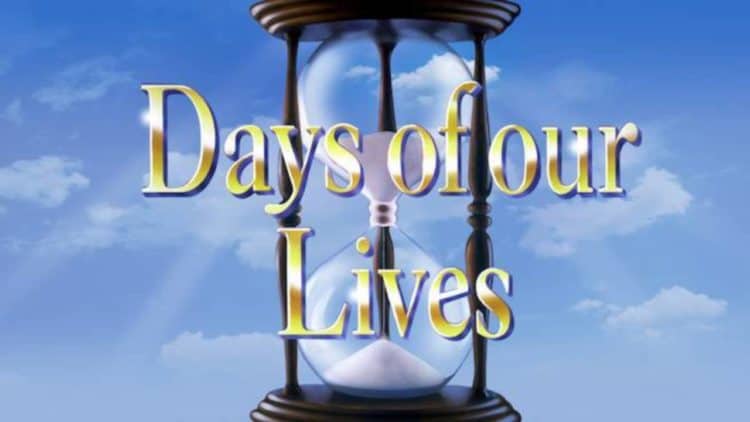 Days of Our Lives fans spent a long time worried that they'd never get to see their favorite actors and actresses come back to their television screens for new episodes again. The COVID-19 pandemic shut down all productions for months during the beginning of 2020, and many actors and actresses weren't sure what to expect. While fans of this particular soap knew that they were good to go since the show films a good six months in advance, they weren't sure if they'd eventually run out of new episodes to watch. Fortunately, they did not. However, there's been a lot of changes to filming since production has been permitted, and fans are curious how the show is handling the many changes in store since COVID hit.
Set Changes
There are many set changes going on since the cast and crew have been permitted to return to the set to film, and it's nothing short of entirely strange. The most notable change for the cast and crew is the "Real Health," app they're using. They're required to fill out a health survey at the beginning of every day that they work. Once everyone arrives at the set, they are given a nasal swab. They are then required to sit in their own vehicle for approximately 30 minutes until the test comes back negative or positive. If it's negative, they go to work. If it's positive, well, they don't.
Once the actors get a negative test result, they're sent directly to their own trailer to stay out of contact with everyone else. They don't get to mingle. They stay put in their trailer until it's their turn on the set. They're required to wear a mask the entire time, and they no longer read lines together. They do so over video chats.
When the cast and crew first returned to work, their hair and makeup artists were fully dressed in PPE gear. However, a positive test changed all that, and now the cast does their own hair and their own makeup. Sets are cleaned thoroughly after every use, and no one is permitted to touch.
One of the biggest changes is the physical scene situation. Now, actors are being asked if their real-life spouses are interested in acting. If that actor has a scene that requires a physical contact kind of situation, their own spouse is called in, dressed up like the actor they're meant to be kissing or touching, and they simply avoid showing their faces. Essentially, if you see an actor on a soap kissing someone, it's probably their own spouse.
Finally, the show is no longer able to film as many as nine episodes a week. Due to enhanced cleaning protocol and distancing, the actors are only able to work on four or five shows a week right now. It's a lot slower than it was before, but everyone is just so happy to be back at work and doing what they love.
Lack of Socialization
In addition to the safety protocols now in place, there are some additional negatives that are currently in play. For instance, the cast and crew are not permitted to go into one another's trailers at all. There is no socialization. There is no gathering permitted. There are no shared lunches or snacks or socialization face-to-face, even if they are permitted to distance. Everyone is masked, isolated, and we'd imagine pretty lonely. While safety is important, the lack of social elements on the set are lonely and often sad. The crew and the cast have such good relationships with one another that they can no longer take advantage of or enjoy. They are now alone, they are finding other ways to occupy their time, and they are no longer enjoying the company and friendship that are so important in a workplace and in life.
Every Day is Different
The problem with working on a soap right now is that every single day is different. Production on DOOL has been shut down once already due to a positive case, and now the actors are being tested twice a day. Sometimes they are able to do things a little differently, and everyone is just learning as they go. Each day is a different one, and things can change at any moment. The cast and crew no longer know what the next day will bring, if they will still have to do this or that, or if there will be new protocols or changes in place. It's a new experience for the people on the show, and it's not necessarily one that sounds enjoyable.