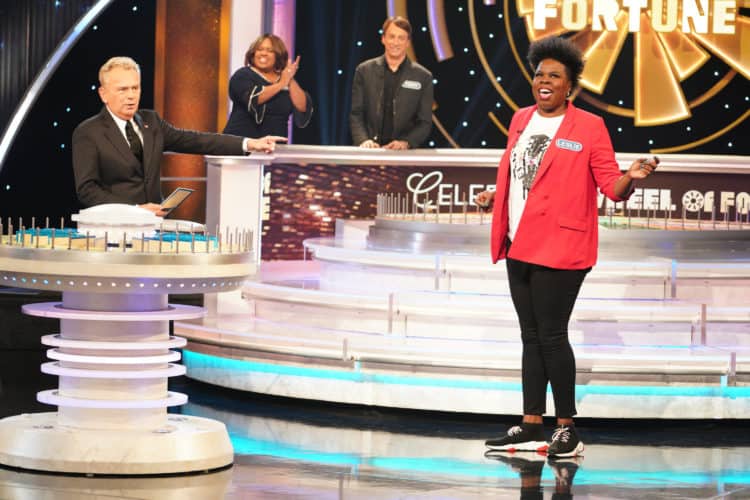 For nearly 50 years, Wheel of Fortune has provided countless hours of entertainment. The popular game show has become famous for its tricky puzzles and great prizes. Now the show is offering fans a little something different thanks to an all-new version of the game that features celebrity contestants. Aptly named Celebrity Wheel of Fortune, the game will be played by famous faces we all know and love. While the overall essence of Wheel of Fortune will remain the same, there are a few things that will be different. So, just what are those things? Continue reading to find out how Celebrity Wheel of Fortune differs from the original.
1. The Prize Money Is Donated To Charity
Typically when people compete on Wheel of Fortune, their goal is to take home as much prize money as possible. One of the key differences between the original show and the celebrity version is that celebrities won't be keeping any of the money they make on the show. All of their winnings will be donated to a charity of their choice. Don't get it twisted though. Just because the celebrities aren't competing for money they can keep doesn't mean that they aren't going to give it their all. Viewers can rest assured that they will get to see some pretty intense competition.
2. Celebrity Wheel Of Fortune Airs During Prime Time
Celebrity Wheel of Fortune's time slot is another noticeable difference. The spin-off series will air during prime time which means there will be an even bigger number of eyes on the show than usual. While it's no secret that the prime time slot if the most competitive, the fact that there will be quite a few big names on the show will likely be enough to draw people in. Other game shows, such as the Price is Right, have also tried prime time spin-offs and they've been successful.
3. The Vibe On Celebrity Wheel Of Fortune Is More Laid Back
Anyone who has ever watched an episode of Wheel of Fortune knows that things can get pretty tense when the guessing game gets down to the wire. Although Celebrity Wheel of Fortune will undoubetly have its tense movements, the overall mood of the show is much more lighthearted. Pat Sajak told UPI, "We've jazzed up the set a bit, made it look a little more prime-timey, whatever that means. And it's going to be a different kind of vibe. We want [the contestants] to play a good, solid game, but we're mainly there to have fun. It'll be a little lighter in attitude."
4. Episodes Of Celebrity Wheel Of Fortune Are Longer
Traditionally, episodes of Wheel of Fortune only last for 30 minutes, however, that isn't the case with the celebrity version. Instead, episodes of Celebrity Wheel of Fortune will last for an hour and the contestants will play two complete games during that time. The same three celebrities will play both games.
5. Celebrity Wheel Of Fortune Airs On ABC
One of the biggest differences between Wheel of Fortune and Celebrity Wheel of Fortune is that the celebrity version airs on ABC. The original version of the show airs on local CBS stations across the country. The move to ABC may seem unusual to some, but the network has a history of picking up game show spin-offs for the prime time slot.
Who Will Be Competing On Celebrity Wheel Of Fortune?
In many cases, when shows brag about having celebrity guests, the guests they're talking about are usually celebrities who people haven't thought about in years. That won't be happening on Celebrity Wheel of Fortune, though. The show will boast some pretty well-known names that most people will be excited to see. Some of the celebrities who will be on the show this season include Shark Tank's Robert Herjavec, Leslie Jones, Tony Hawk, and Chandra Wilson. One of the coolest things about the lineup is that it includes celebrities from all areas of the entertainment industry so there will be a little something for everyone.
Will Celebrity Wheel Of Fortune Get A Second Season?
The network has yet to renew Celebrity Wheel of Fortune for a second season, but that doesn't mean it isn't a possibility. As with other shows, the future will likely depend on how many people are tuning in. With that being said, the show was essentially a result of the pandemic and there is a chance that it won't return once things go back to normal. Even if it doesn't get renewed for another full season, there's always a chance it could periodically return as a special.
Tell us what's wrong with this post? How could we improve it? :)
Let us improve this post!