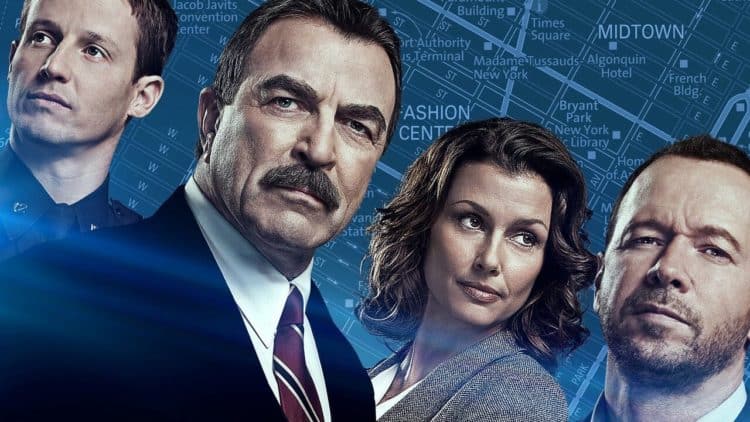 If you watch television at all, you have probably watched the CBS police procedural drama Blue Bloods. This has proven to be one of the most popular police shows of all time, rating it right up there with legendary series like T.J. Hooker and Hill Street Blues. The show has been on for several years, since 2010 to be exact. While the main characters have largely remained the same, there have definitely been some changes to the show that make the current version of Blue Bloods a lot different than the earlier shows. One thing that hasn't changed is the very foundation for the show. You can read about that in the next paragraph.
Blue Bloods has always been a dynamic show headed up by veteran actor Tom Selleck. As a matter of fact, the entire cast seems to have almost been born to perform this show. They really are that good. When you are watching, you almost forget that you are in fact watching a scripted show. It's very easy to get drawn in. One of the reasons it's so easy is because you can identify with the characters. They have a strong foundation when it comes to understanding the difference between right and wrong. They own their decisions, even when they are unpopular. They uphold the values that are considered important when it comes to living a life of honor and integrity. That being said, they also struggle. They have demons of their own, many of them due to the grief of loss. They are human and they sometimes struggle with the decisions they are forced to make. This is the very foundation of the show and that is something that has remained the same since the very first episode aired.
Now it's time to discuss the changes. One of the most obvious changes involves the different partners that have come and gone for Detective Danny Reagan. If you watch the show a lot, you can almost guess the season the episode you're watching was made in just by seeing who his partner is. No one ever really gave a reason for the slew of different partners, but it has become something of a running joke, even for people on the show.
Another change has come as a part of necessity, as the children on the show, the two Reagan kids and Nicky Reagan, the daughter of ADA Erin Reagan (the only member of the clan that didn't become a police officer) have essentially grown up on the show. As they have gotten older, storylines had to change in order to accommodate them. One of the more interesting stories has been the ongoing story arc involving Nicky. During the earlier episodes of the series, she spent most of her time struggling with the divorce between her mother and father, and at times, she wasn't even sure which parent she should be living with. As the series has gone on, the story no revolves around her decisions about her own future and how those decisions impact those she loves.
Last but definitely not least, one of the most glaring changes has been the absence of Danny Reagan's wife Linda, played by Amy Carlson. She started out as a recurring character that would be present in some episodes but not in others. After a few seasons, she became one of the main characters. There was just something about her that drew in members of the audience. She was passionate about many things, but perhaps nothing more than keeping her family together and safe. She was a nurse at a major hospital so she understood the demands of shift work and answering a calling for a cause that is greater than oneself, but she didn't always agree with her husband and she was never afraid to go toe to toe with him when it mattered. At the beginning of season eight, she was absent from the cast. That's when it was revealed that she had been written off the show. Her character had been killed off and fans and the remaining cast mourned her absence just as if it had been a real death.
Obviously, all of this has changed the storyline of the show itself. All of the characters are now a little older and as far as their respective characters are concerned, a little more grizzled. This provides an opportunity for brand new stories that simply couldn't have been done when the show was in its infancy. Clearly, it is something that still resonates with fans.
Tell us what's wrong with this post? How could we improve it? :)
Let us improve this post!