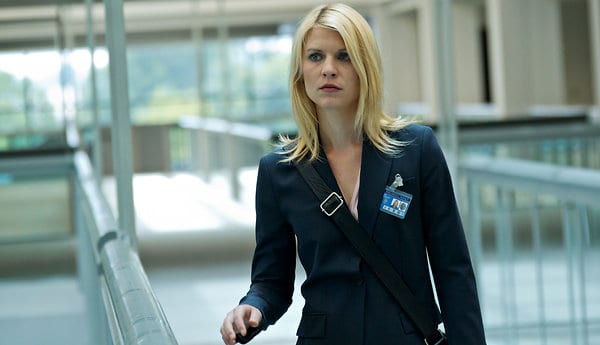 The official trailer for Homeland season 7 has just dropped and it looks like things are about to get seriously intense. And if you think that the show is all about predicting just what might happen with the current presidency then you've been paying attention for the last six seasons like a good viewer. Of course the show originally banked on Hillary Clinton winning the presidency but it's kind re-calibrated since then. So far it's now on course to see Claire Danes taking her character through a troubling arc that has her pit against the same people that she should be working with if not for the authoritarian and civil rights-abusing president that currently sits in office, on the show of course.
Some people still want to make the prediction of just what the show is going to present based on our current political system and the fact that Trump is the least likely person, in the opinion of many, to 'make America great again'. In the show the president is just flat out nasty as she orders the arrest of around 200 people in the Intelligence community after surviving an assassination attempt at the end of last season. That kind of speaks of paranoia on a level that might be too close to home if such things were to ever happen in real life. Who knows what the current POTUS would do if he were to survive an assassination attempt?
Anyway, Danes' character isn't the only one that's gearing up for a fight against the tyrant now in office since Brett O'Keefe, the show's resident conspiracy theorist and one of President Keane's major detractors, is looking to find a way to dethrone the president in a way that's a lot more permanent than impeachment. Assassination attempts on a president in TV and films are nothing new but the idea that such a thing happens to political figures in fiction makes it so much easier to believe that it could happen in reality, particularly since the show mirrors reality in some ways, at least according to the views of some.
The idea that a president can do whatever they want whenever they want based on little more than suspicions and a hint of evidence is kind of disturbing since the president holds the top spot in the country. They are still beholden to Congress and the American people but that doesn't seem to hold as much water as it should and doesn't seem to deter the current POTUS when he wants his way. A lot of this is a matter of opinion but the current POTUS and President Keane from the show do happen to have a few similarities that are disturbing enough to note.
I do find it amusing that the same woman that was a presidential hopeful on House of Cards has come to another show and actually become the president. That's a strange sense of justice there that is now being made to look more like the rise of a tyrant.