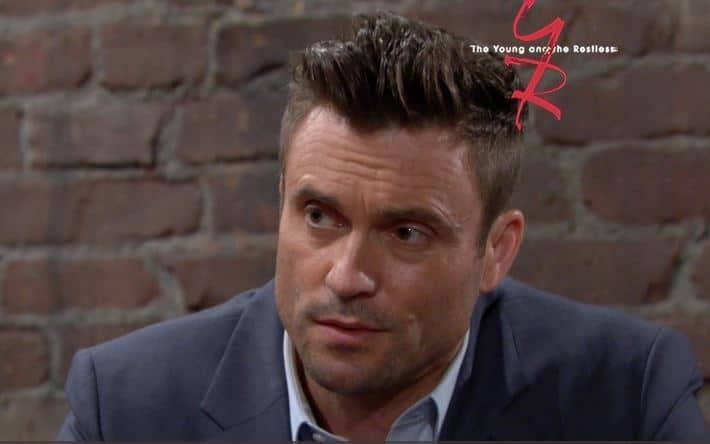 Young and the Restless fans know that Cane has been working hard to make things right in his life. His wife's accident has hit him very hard, and they have to make sure that they are in a good place. He wants to be sure that he is no longer involved in anything questionable in any of his life and his relationships with people who matter to him. Life is too short, and he has too much to be thankful for and to handle on his own. He has a lot to offer, but he also has to be sure that things are turning out for him the way they need to. We also saw Phyllis open up about a few things in her own life. She's in a rough place with Billy now that she's found out he's a liar and that he's been doing all these things behind him. It's ugly and unfortunate, and that's what happens.
And we also saw that Nick and Phyllis decided that they were going to keep this to themselves. They slept together and cheated on Sharon, and they want to keep this to themselves. They aren't in a good place right now, and they aren't going to have a good time with it if they have to explain themselves. They are not having a good day, and they aren't going to have a good situation. She's going to open up to someone about it, and there is nothing that they can do. She's got to have a situation on her plate that she can handle, and this is not one of them. They are not going to have much more to say about this until someone else is in their pocket trying to get what they want.
What's Happening on the Young and the Restless
#Hevon is a place on earth with these two! ❤️ @MishaelMorgan1 and @BrytonEjames reminisced on some of their most memorable scenes together just for you. What's been your favorite moment with Hilary and Devon? pic.twitter.com/bMh5qP6U3z

— Young and Restless (@YandR_CBS) July 25, 2018
We think that it's been a beautiful moment watching as Hilary and Devon go through their love and life together, and we know that Mischael Morgan is leaving soon. She's off to have a baby of her own, and she's saying goodbye to the show. This means Hevon is about to say their final goodbye, and we loved getting to take a walk back in the park with them as they talked about their love, their relationship, and their time together. It's been extra sweet, and we think you'll also love this little clip they put together discussing their situation with one another.
What's Next on the Young and the Restless
The #Hevon wedding plans begin today on #YR. pic.twitter.com/AwL4JT66vZ

— Young and Restless (@YandR_CBS) July 25, 2018
Phyllis and Billy will not make things work out again. They are working hard to be sure that they are able to get their situation under control, and they are not going to find it's easy for them. You see, he is going to disappoint her again, and she's going to handle it poorly. She seems to forget that she also slept with another man recently and totally didn't mention it to him, and they don't seem to realize all they do is hurt one another. They are not in a good place, and we don't know how to fix that for them. They have to get this situation under control in their own way. But they won't, and things are getting even rockier between them.
We are also going to see Devon and Hilary have a celebration. They want to celebrate their love for one another, and they want to do it now. They know they might not have much more time together, and they do want to be sure that they are able to make sure they celebrate right now. They are still happy, but they are upset and missing out on being parents. Hilary's health is not well, and they are not going to have much more time. However, this is what they have, and they are not going to have a lot more to do about her health. And this is what they are faced with. They are handling their losses and changes well, and that's so wonderful for them.
Stay tuned for more Young and the Restless and be sure to check out TVOvermind daily for the latest Young and the Restless spoilers, news, and updates.
Tell us what's wrong with this post? How could we improve it? :)
Let us improve this post!