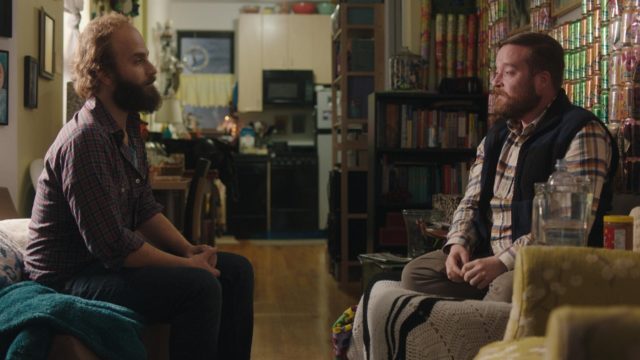 The Guy's deliveries around New York City continue. HBO has announced that High Maintenace will return for its ten-episode second season on Friday, January 19 at 11:00pm ET/PT.
From the unexpected and offbeat to the predictable and mundane, High Maintenace provides a glimpse into the daily routines of a diverse group of New Yorkers and how they light things up. Ben Sinclair stars as "The Guy," a nameless pot deliveryman whose client base includes an eccentric group of characters with neuroses as diverse as the city. Each episode focuses on a new set of characters as they all procure their cannabis from The Guy. The series is created by Katja Blichfeld and Ben Sinclair. Blichfeld, Sinclair and Russell Gregory also serve as executive producers. Willy Friedman, Gwen Bialic and Emi Irikawa serve as producers, with Eric Slovin serving as consulting producer.
The show originally started as a web series on Vimeo which ran from 2012 to 2015. Then, HBO announced that it had ordered six television episodes that premiered on September 16, 2016. Twelve days later, the show was renewed for a second season. Despite its berth outside of primetime and underscoring the current appetite for marijuana-themed shows, the first episode was among the top five assets on HBO's digital platforms in its first week of availability. The audience for the September 23 second episode was up 6% compared with the premiere.
The responses for the show have been positive. Orange is the New Black creator Jenji Kohan said that High Maintenance was one of her favorite recent discoveries, calling the episodes little jewels, "beautiful glimpses into people's lives," "really well crafted," "delicious." Legion star Dan Stevens calls it "a brilliant collection of succinct character portraits from a cross-section of New York society." Stevens, Hannibal Buress, Yael Stone, Gaby Hoffmann, and Lena Dunham have previously guest starred on the show.