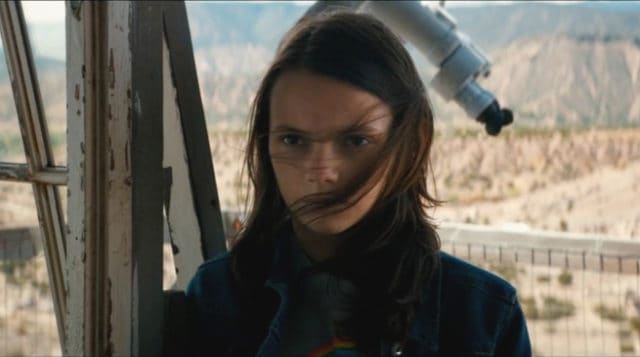 After 17 years, two of the most recognizable X-Men in the movie world – Hugh Jackman's Wolverine and Patrick Stewart's Professor Charles Xavier – have given their final bows as their beloved characters. Logan may be the most dystopian X-film, but it also represents a new beginning, introducing a brand new character – Laura Kinney – played by Dafne Keen. But what do we know about this fresh mutant hero and the young actress who portrays her?
Very simply put, Laura Kinney is a clone of Wolverine engineered to do everything her "father" can do which is obviously a bit terrifying. She shares Logan's superior strength, agility, and mutant healing abilities. She's also been given dual adamantium claws in each hand, and has the added bonus of a deadly claw on each foot. In every sense with the exception of gender, she's Wolverine Jr. and as it turns out her onscreen story matches up very closely with her comic book origins.
In this video by website Looper, we can a full story on the X-23 character background and how she's incorporated into the MCU. I have a very strong feeling we have not seen the last of Laura Kinney or Daphne Keen. As for an X-23 solo movie, that remains to be seen but I'm certain James Mangold is open to it.