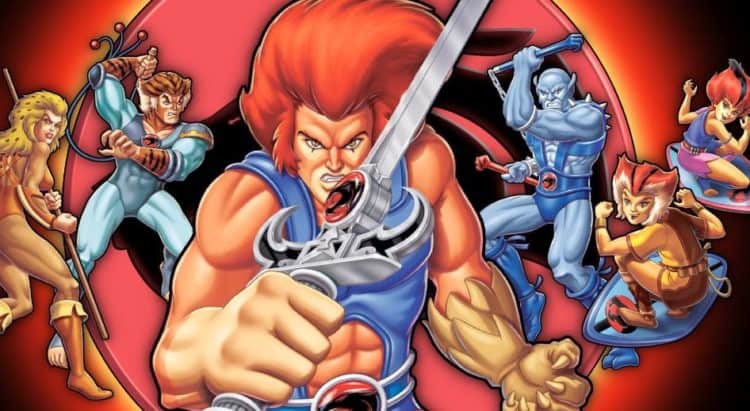 Thunder…thunder…thunder! Thundercats…well, you know how it goes. The Thundercats are part of the discussion now since it's been established that they should be coming up with their own movie at this point. But back in the day, this was one of the most popular cartoons around, at least for a little bit. There were so many cartoons out at that point that trying to remember them all is nearly impossible since it meant that those watching them likely didn't have much to do and didn't want to play outside for some reason. But with all respect, Thundercats was one of the few that have endured for this long since they're still widely remembered and they still have a large number of fans that want to see the movie made and see some semblance of greatness returned to this idea. There's no idea what's going on with it at the moment, nor who's going to be cast as each character. But one thing that's easy to say is that people are going to be hyped for it since a lot of folks have been waiting patiently to see this idea come to fruition finally. It's likely that there will be those folks that want to say something about it such as the fact that it might not be as good as fans want it to be, or that the premise is a bit ridiculous, or that human/cat hybrids just aren't going to work. Any and all concerns are valid since it is an idea that depends on pleasing the fans that already have knowledge of the Thundercats and those that might want to see what's going on with them now that they're coming back.
The story of the Thundercats is pretty basic, they're aliens that had to leave their own world and were followed to the new world by their enemies, and they encountered the individual that would be their main enemy, Mumm-Ra, an ancient and very evil individual that kept plotting to take them out. The plots of many cartoons back in the day weren't too complicated since it was about the good guys versus the bad guys, but there were a few twists that were put in there a few times since there were episodes in which the bad guy, who looked like someone that couldn't be trusted, turned out to be the good guy, which mean that the lesson to be learned was to not judge people based on their appearances. If nothing else, there were lessons hidden away in the cartoons that some of us watched as children, meaning that they weren't utterly worthless. The animated series of today aren't any better or worse since they tend to instill at least some sort of idea of what it means to have an ordered and peaceful society, but like the cartoons of decades past, there are some of them that make it clear that gaining peace isn't always something that's going to be done with a handshake and the sharing of resources. The Thundercats didn't always have valuable life lessons, but they did entertain a lot of kids back in the day, and they did manage to stick in the memory in a big way since as of now people can still remember at least a good number of the Thundercats.
There have been a few failed attempts to revive the Thundercats and it's fair to say that each time it just wasn't THE time to do anything yet. But with the push towards fantasy and superheroes, it definitely feels that if there were any time that might be right it would be now. Hopefully that's the thought that's running through the minds of those that are seeking to bring the idea to the big screen since it does feel as though it could make a decent movie if it was given the right kind of story and the attention it needs. It's been so long since anything of worth has come from the Thundercats story that it almost felt as though, for a while, that the idea of taking the group any further had simply been dumped and it would only ever be a pleasant thought. Sometimes faith holds out though and people are finally rewarded with what they wanted to see. I know, it's sappy, but I'm a Thundercats fan too and I've been wanting to see this happen just like so many others throughout the years, especially since the Thundercats were a big influence on my own life back in the day, much many other animated series that were there at the time. A lot of them didn't really go anywhere and it's fair to say that while some of them are being discussed again, it's likely that some of them will remain as memories and not much more.
Tell us what's wrong with this post? How could we improve it? :)
Let us improve this post!