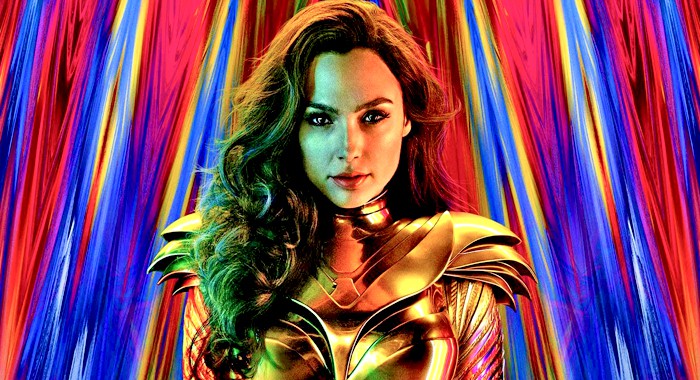 Who would've thought that Wonder Woman would be the hero to really launch off the DC Cinematic Universe? Gal Gadot made one heck of a debut as the character in 2016's Batman vs. Superman, but a year later, she got her chance to truly shine. Thanks to the success of Wonder Woman, the DCEU got a chance to actually expand on its universe and deliver on a female-led superhero movie. Now we got a sequel on the way, releasing next year with the title of Wonder Woman 1984. Based on the trailer, it shows some promise, but there is one thing that raises some questions: how is Steve Trevor still alive? In the first Wonder Woman movie, he sacrifices himself by blowing up a plane while still being inside it and in the air. So how is he alive again? Well, here are two theories on how he returns.
Let's start with the one that is seemingly the most obvious. Steve Trevor surely died in the first Wonder Woman, so why does he look so alive and well in the WW84 trailer? Wonder Woman is the son of Zeus and she did prove her worth by defeating Ares, so would Zeus possibly resurrect him out of gratitude? There's a significant moment in the trailer when Wonder Woman is using her lasso to swing across the sky, except she literally used lighting bolts as support. Zeus is the god of thunder and lighting, so it's no mystery as to where those bolts came from. He's already willing to help his daughter, so if he has the power to resurrect her dead boyfriend, then it's highly possible that Steve's return is his doing.
A god like Zeus is powerful and the king of the gods, but he's not exactly known for managing the dead. There is another Olympian god that does exactly that, and his name is Hades. In the comics, Hades is a villain to Wonder Woman, but in the New 52 reboot, he serves more as a mentor to her. The first Wonder Woman movie states that Ares slaughtered the Olympian gods, but didn't say which ones. If Hades is still alive, then he has the power to resurrect Steve Trevor. What exactly would be his reason behind it? Well, friend or foe to Wonder Woman, it would make an interesting twist and keep in mind, he rules the underworld. The biggest issue with including him would be an overabundance of villains. With Maxwell Lord and Cheetah fighting Wonder Woman, adding Hades would seem like overkill.
Now that the power of the gods are explained, it's time to go over the powers of man. Remember the blonde guy in the infomercials from the trailer? That would be Maxwell Lord, a recurring villain of Wonder Woman and The Justice League from the comics. He is a powerful businessman, using his cunning and influence to manipulate others for his own agenda. He even played a big role in establishing The Justice League, a big part of his plan to take control of the world. His only real superpower is the ability of telepathic persuasion, which in time, enhanced to the point where could take control of people's minds. He is a crooked businessman with the powers of telepathy, and that is the worst kind of white-collar criminal imaginable.
So how does this serve him in Wonder Woman 1984? Just take one minute and imagine if the Steve Trevor we saw in the trailer isn't real? What if he really is dead and never came back to life? The pure shock and joy of seeing Steve alive again would catch Wonder Woman off guard, clouding her judgement and making her vulnerable to deception. Maxwell Lord's most special ability is to influence the minds of others, so it's more than likely that he is toying with Wonder Woman's mind by creating an illusion of Steve. That's right, Steve Trevor is still dead, and this one is just an illusion to mess with Wonder Woman's head.
If this sounds like an far-fetched theory, take a minute and look back at the trailer. Steve seemingly appeared out of nowhere to speak to Wonder Woman, and she was the only one who acknowledged him. Throughout the whole trailer, she interacts with several characters but he interacts with her and only her. Why would this be if he was truly resurrected? He even acted as a fish out of water, just as Wonder Woman did in the first film. This could be a special bonding moment between them that Maxwell Lord would love to take advantage of. If that's not convincing enough, just remember how he died. If not resurrection, then probably illusion.
The only question behind that theory is the motivation of Maxwell Lord. A cunning villain like him would certainly have a reason and a plan, but what exactly would it be? There can be a dozen reasons why, but one of his sole motivations has always been world domination. Based on the trailer, it's apparent that Lord is a significant businessman and speaker, while Wonder Woman is a well-known hero. Since Lord is a master deceiver, part of his plan would likely involve brainwashing Wonder Woman to be his puppet or manipulate the public into hating her. If the seemingly resurrected Steve really is an illusion of his, then Wonder Woman is in for quite a challenge, both mentally and emotionally.
These are both plausible theories and either one of them would be interesting to see in the movie. After all, this is a comic book movie and outlandish things like resurrections and mind control happen quite a lot. People who are more familiar with the comics may have already suspected these theories, but the average movie-goer can go in expecting anything. In the end, a twist of any kind only works if it is executed the right way, so all we can do now is just have faith like we did before.
Wonder Woman 1984 opens on June 5th, 2020. Get ready to cross arms, wonder fans!