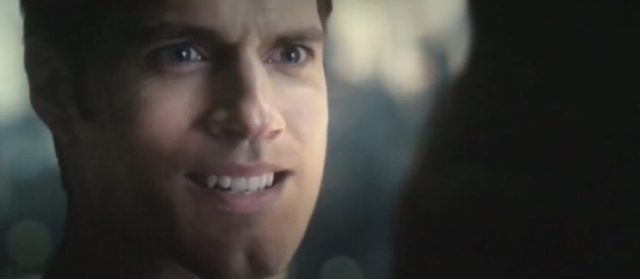 Judging by the awful job that was done in the CGI removal of Henry Cavill's mustache in Justice League you would have thought that after looking at it they would have come to a suitable compromise. Unfortunately this is the result of a compromise since Cavill didn't want to shave the mustache since it was being used for his character on the set of Mission Impossible 6. But like all compromises this one left both sides fuming since the horrific result was something that seemed more at home on a cartoon than a human face.
So I've one question. Did anyone really think this would work? The Justice League movie was already struggling under enough expectations that were going to be heavily criticized by fans and critics alike, it didn't really need this kind of issue to pop up as well. Plus, it seems like it would have been a better idea to shave the mustache and then use a fake one on MI 6, as most makeup artists are easily good enough to fool the audience into believing that a person's look is one hundred percent real. But that would have been too easy, wouldn't it?
JUSTICE LEAGUE EXEC: We can just CGI Henry Cavill's mustache out it will be fine and not look weird at all
HENRY CAVILL: pic.twitter.com/Ag41j6LbPn

— No Dana, only Zuul Schwartz (@DanaSchwartzzz) November 17, 2017
It almost looks like someone did a mix and match with the bottom half of the screen and the top. If you rotated it to the left or right might come up with a different set of lips and chin, perhaps a chicken's beak or something equally as disturbing. It certainly wouldn't be any worse than this. It almost looks like they took the lower half of John Travolta's head shot for this scene.
I don't understand the complaints. The cgi removal of Henry Cavill's mustache is barely noticeable. pic.twitter.com/nKoUrqj6y8

— Connor Behrens (@ConnorBehrens) November 17, 2017
The DCEU had to know that the memes were going to start running thick and heavy when this movie faux pas came to light. Any and every excuse a person can use to make fun of something they're going to, and superhero movies are high-profile enough that they're fair game the moment they're in theaters, sometimes even before.
This is really disturbing. The CGI reshoots of Henry Cavill as Superman in #JusticeLeague make him look like human Shrek. pic.twitter.com/jM9kSuVDKn

— Mike Sington (@MikeSington) November 18, 2017
If his face was just a little wider it might be feasible to sign Cavill up for a live-action Shrek movie. That's pretty bad when you're being compared to a cartoon thanks to a CGI edit. Maybe the studio should have just sucked it up and allowed him to keep the mustache.
https://twitter.com/KaiserNeko/status/931577322796396545
The mustache might have given him an extra layer of development on looks alone. Superman has been so clean-cut for so long that few if any really buy into his whole choirboy image. If ever a hero needed to dirty up a little bit it would be him.
I wish Justice League was just a full length documentary about how Henry Cavill had to keep a full mustache during reshoots that they had to CGI out

— No Dana, only Zuul Schwartz (@DanaSchwartzzz) November 15, 2017
From a Batman News commenter… 😂

How to remove a Superman mustache the WB way:

1. Open Photoshop.
2. Click the clone stamp tool.
3. Brush off the stache for about 2 minutes by cloning other parts of the face
4. Do it frame by frame.
And you're done. pic.twitter.com/TJmI3yJuzm

— Batman-News.com (@BatmanNewsCom) November 17, 2017
All of these are just so disturbing, but this one looks like he's had skin grafts placed all over the lower half of his face. This is the kind of issue that was silly enough just thinking about, but now that it's been seen by so many it's bound to get worse until it finally dies down. Justice League had enough on its plate with whatever reviews it was going to attract, but now that they've mishandled one of the main characters there's not much hope that it comes out looking as good as it could have.