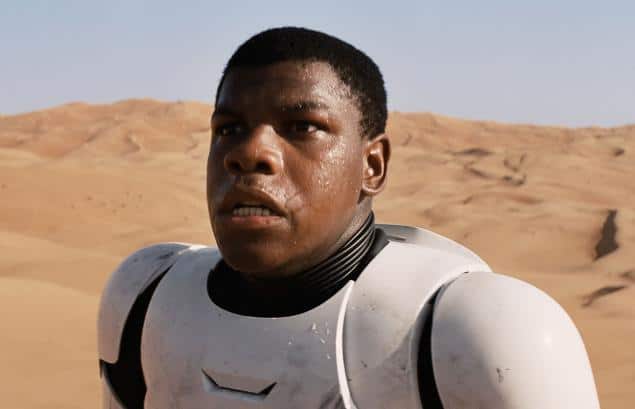 I feel sullied just doing this write up. The Last Laser Master? I have a sense of humor and all but really, why do people feel the need to mess with Star Wars? Spoofs are great, spoofs are wonderful, but something like this just seems to give spoofs a bad name.
You want to know what it's about?
The Laser Master is the last chapter in a neverending battle. Get that? The search for continued profits, the clandestine dreams of a clockwork man, which is kind of odd since there have been books that are non-canon now in which C-3PO was given more of a voice and role. You actually got to determine his motivations and continued desire for existence. But alas, we probably won't see this because Disney, in their questionable wisdom, decided to dump much of the old canon and go with their vision. Great work guys.
Anyway, on with the video.
Frozen boyfriends, ah yes. Han Solo frozen in carbonite not really for love but to give the carbon hibernation chamber its first test run. At least Boba Fett wasn't disappointed since it didn't kill Han it just messed up his eyesight eventually.
The joy of good times with good friends while you're battling an evil empire that wants to snuff you all out of existence. Plenty of time to laugh and dance, right? I mean the Empire's lost two Death Stars now so that's the end of them, right? Oh wait, it's not?
Force ghosts, let's call them what they are, not ghost men, even though technically that is correct. Two things that could have been done to make this better. One, forget about the midichlorians. Don't even mention them, we were getting along just fine without them. Two, Hayden Christensen already had his bid to destroy the series, he didn't need his own Force ghost to go with it. Anakin's Force ghost was already established, just leave it alone!
The rebirth of a franchise? I thought this was the last chapter according to the trailer. Did they forget or did someone change their mind halfway through this trailer and forget to edit the beginning portion? Talk about a lack of continuity.
A father confronted? Did something happen between the Clone Wars and Revenge of the Sith that Padme never told Anakin? A little hypocrisy rearing his bearded head maybe?
It's kind of funny how it becomes an epic tale of people and the Rebellion and the Empire seem lumped into their own category while the "aliens that act like people" are lumped into theirs. Last time I checked there was the Rebellion and the Empire in these movies. All other categories were secondary.
Oh my goodness. The Last Laser Master looks like a B-rate spoof, and that's being extremely generous. Taking old clips of a movie and then dubbing over it is one of the worst ways to spoof a movie largely because 1) those who've seen the movie are usually looking for something new and exciting even if it's a spoof, taking clips from their favorite movie isn't that impressive, 2) it's kind of lazy really, and 3) I don't have another one, I just wanted to point out again how lame this attempt really was.
Save