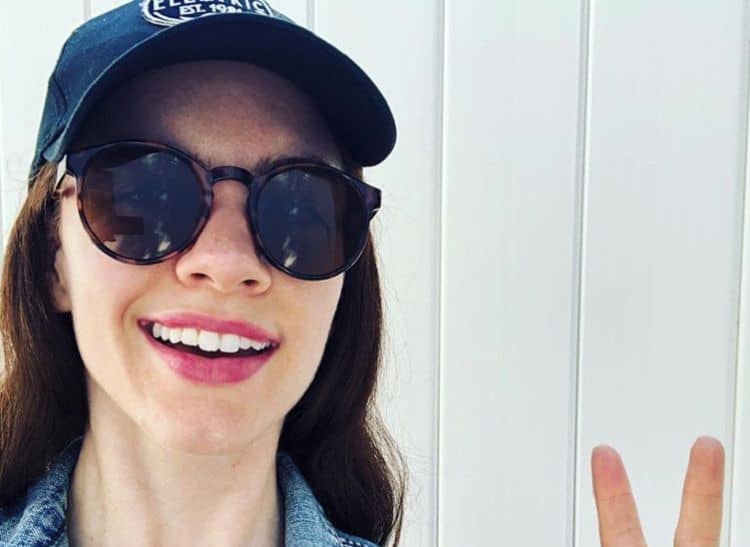 The environment we live in can determine our destiny. All our activities are affected in one way or another by the people around us. Helen Highfield is one actress who has risen in her acting career and has become famous. Born on May 28, 1987, Helen grew up alongside her siblings and got an interest in theater. She never knew that she could act but was only into singing. Hellen friends introduced her to acting, which also became her favorite. She went ahead wishing to become the best and indeed she is one of the best actors currently. She has been part of several shows taking up roles revolving around confidence in life. Get to know more about her by checking these facts.
1. She eats broccoli for breakfast
We all have that type of food that we love, and at times, we cannot do without it. For Helen Highfield, broccoli is the food. Helen eats broccoli for breakfast nearly every morning. She loves the meal and hardly does a day goes without her getting to taste the food. In Helen's website, Helen says that the meal is for a purpose. She has not revealed the use of the food to her, and we are not sure whether it is due to medical conditions, or it is just her taste.
2. She got votes as the most ambitious in eighth grade
We all have goals in life, and it is upon us to achieve them. Ambition is a tool for achieving these goals. Since her childhood, Helen was very enthusiastic. She knew what she wants and could go for it. The ambition Helen had made her voted as the most ambitious student at her eighth grade. She has extended the enthusiasm that she had to her career in acting. According to Romper, she plays the part of an ambitious person.
3. She is keen on color-coding her calendar
Color coding the calendar is one activity that few people are into doing it. Many of us find it just a waste of time, but Helen is serious about the task. It is essential to plan on the activities that you want to do in the future. Helen has highlighters and pens of different colors which she has kept specifically for the task. Color-coding assists her in knowing of the events that await her in her schedules.
4. Social media presence
Helen uses her social media to post on her projects. Her Instagram and Twitter accounts are full of photos and videos of her performing in theatres. A look into her Instagram shows that Helen has 15.2k followers. She updates each detail of her in the account. She has a relatively lower number of followers on Twitter. She also uses Twitter to reveal her projects as a way of keeping her fans tuned for the next release.
5. She loved singing more than acting at first
Singing and acting are two skills that form the right combination in theater. Helen loved theater but was more into songs than acting. She joined the school choir and participated in music festivals and competitions representing her school. Some of her friends later introduced her to acting, and she also enjoyed acting too. Combining the two made her an outstanding actress. She could record herself as she sang and loved it. After participating in many shows, she ends up acting as a career. She gets the role of singing and performing since she is right in both.
6. She has a net worth of $4 million
Through her career, Helen has accumulated a lot of assets in the form of cars, houses, and money. Through her career, she can bring home a reasonable sum of money. She has been into several endorsement deals with companies and individuals. Helen has a net worth of $4 million and is among the richest actresses. She is living a very luxurious life due to the wealth that she has amassed.
7. Her favorite band
Bands are very crucial in the entertainment industry for establishing some careers. Throughout her career, Helen has worked with several groups in both singing and acting. Her favorite band currently is Lake Street Dive which has gained recognition over the US. It has assisted many individuals and groups in producing music, and Helen has worked with the band.
8. Fights for female characters in theater
One of her goals in acting is to ensure that females take some of the roles that make the play more enjoyable. She finds that their male counterparts take some of the roles that can be more interesting if women were to take them. She loves to see the complexity of female characters in plays. She wants to work with great writers to ensure that females get a chance to shine in the theater. She extends the same ambition that she has been having from the start to transform the entertainment industry by focusing more on women.
9. She has more focus on herself than other people
Helen puts her needs ahead of those of other people. She wants to create boundaries with others and become a better version of herself. Concentrating on herself keeps her at best to the people around her. In one interview, she says that she even sets an alarm that reminds her to eat since she gets hungry sometimes while doing other tasks. The love that she has for herself is what makes her spend most of her free time seeing ways to build her career and achieve her dreams.
10. She has a cat as a pet
We have different pets, depending on our taste and preferences. Some love dogs, some cats, while some love horses, but as for Helen, she loves cats and has one as a pet. Helen gets to spend time with the cat at home. Helen posted a picture of her and the cat on Instagram, and most of her fans found the cat beautiful with its white, lovely fur.