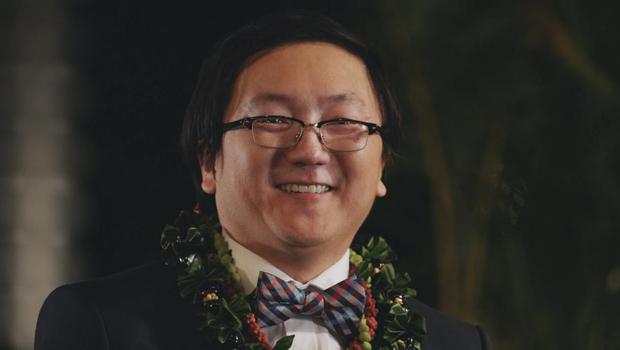 If you've been a loyal Hawaii Five-0 fan for years, its most recent episode was bittersweet. In the course of the standard procedural crime of the week, the show said goodbye to a fan favorite character. As Masi Oka bids farewell to one of his homes for the last 7 years, his counterpart wraps up one last case with the Five-0 task force. In a special episode of Hawaii Five-0, Max's best moments are relived amid touching goodbyes to those who've shaped his life; making it possible to send him off on a new journey a changed man than when we first met him.
Five-0 provides more than scheduled support when Honolulu hosts a cop convention. Usually the event is a chance for officers from around the country to attend a few seminars and then take vacation. This year they have to help local law enforcement solve an explosion which was used to mask the murder of a fellow officer at a law office. The only good news is that the missing uranium Five-0 has been looking for wasn't used in the explosion. A gas leak was used to cause an explosion to distract authorities from the death of Milwaukee Sergeant Miles Barton, as well as steal pertinent legal files.
By following the trail of a crime scene lookie-loo, Five-0 finds that one of the bombers seemed to be blackmailing a client whose files were in the law offices. By following the money it's easy enough to identify the blackmailee, an entitled man named Edward Gabler who walked away from stabbing his girlfriend to death because the police couldn't find the murder weapon. That's because the murder weapon was stashed in the lawyer's safe, and the blackmailer, who turns out to be the original victim's brother, was really after that all along. He needed an excuse to lure his sister's killer out in the open. Five-0 barely gets to the exchange before even more blood is spilt. At least Gabler's victim will finally get her justice.
Almost as if on cue, everyone comes out of the woodwork to bid Max goodbye. Jimmy Buffet returns as Steve's retired Special Ops friend Frank Bama, as does Willie Garson as retired criminal/aspiring crime scene cleaner Gerard Hirsch. Their presences give a hint as to what their roles might be in the upcoming missing uranium case, as well as provide good context for life after Max's departure.
While Jerry helps Max pack up his office in preparation for his move, he naturally gets distracted. Jerry is intrigued by Max's journals, which leads us to relive some of Max's best moments. Max was introduced in Hawaii Five-0's first season, but his place in the Ohana was solidified in the Season 2 premiere when Steve trusted Max enough to turn to him when he was wounded and on the run. Then there was the adorable way Max first asked out Sabrina. Kono encouraged him to be brave with his feelings, and that was the beginning of Max and Sabrina's love story. Max isn't just brave, he's proven he can be insanely cool. He sold his very valuable action figures and prehistoric fossil collection to buy a Camaro because he wanted to emulate Danny. Per Jerry's advice, Max gives a touching speech at his farewell party where he gives individual recognition to the members of Five-0 who have changed his life.
So we bid Aloha to our friend Max, and to his portayer Masi Oka, as they head towards new adventures. Five-0 will miss Max, and the entire Hawaii Five-0 Ohana and its fans will miss the brilliant Masi Oka. We wish you nothing but good things on whatever comes next.
Hawaii Five-0 Season 7 Episode 13 Review: "Ua ho'i ka 'opua i Awalua (The Clouds Always Return to Awalua)"
Summary
Hawaii Five-0 bids goodbye to medical examiner and Five-0 friend Max Bergman.