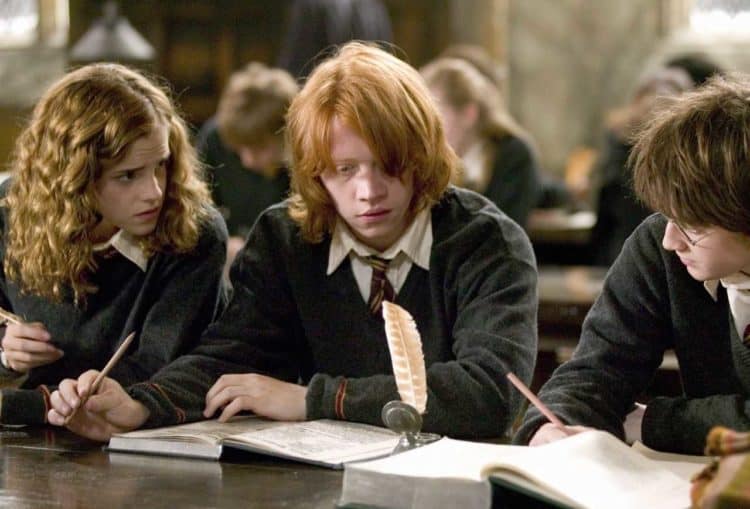 How much life is left in the Harry Potter franchise is debatable, kind of, since HBO Max has a series coming apparently and a lot of people are still enamored of the latest story of Harry Potter and the Cursed Child. Even more evidence is that the third Fantastic Beasts movie is still a go with Mads Mikkelsen in the summer of 2022. But just to keep fans on their toes, and those with extra cash to burn giddy with excitement, it appears that several items from the movies will be up for auction at some point as Harry's glasses and the wand from Deathly Hallows will be rumored to start anywhere from $30 to $35K alone. Other items sound as though they'll go for at least $1 to $10K, which is still a great amount to spend on any one item from the movies. It's hard to argue with those that are diehard fans of the movies when it comes to what the said items are actually worth since, from a material standpoint, not a single thing on the list is bound to be worth even a fraction of what it will go for. But throw in the fandom, sentimentality, and crazed abandon of said fans and it's easy to see prices skyrocket.
Trying to tell fans how insane this is would be kind of pointless since a lot of people simply aren't bound to hear a word of it, especially since if people have that kind of money and are dedicated fans or simply want a piece of movie history then they're bound to do what they feel is necessary. In some ways, quite a few of these items might be pretty cool to hang on the wall and enjoy as conversation pieces, but practical minds might see something extra to dust or something that's nice to look at but doesn't have much of a purpose. It sounds silly to some, but fans do see things in a different way than many others might since like anyone else, a fan has their interest, their passion, and they tend to want to show it off just a bit by purchasing what they feel shows their fandom the best. Some folks are happy with the replicas that are rolled off of an assembly line since their fandom doesn't need an expensive price tag, and some fans even make their own memorabilia. The fun thing about this is that it doesn't really matter how a person shows their fandom.
But this auction is bound to show how deep some of the fans' pockets are and how far their ambition can take them since thirty-thousand or more for a pair of glasses and a wand sounds a bit ridiculous, but for the price and the memory, it's bound to make someone's day. Judging people based on what they spend and the kind of goods they spend that money on is far too easy. It could be said that those plunking down this kind of money for props have way too much and should be doing something positive with that money, and that's where a person needs to really do their research since the proceeds of this auction are going to Lumos, as explained by the Props COO via Screenrant:
"This month's auction is the first time Harry Potter fans will have a chance to bid on a Harry Potter wand and set of eyeglasses that have come directly from the Warner Bros. Studios archive. Bidders on those items, and a limited edition boxed set of the seven Harry Potter books signed by J.K. Rowling, will also be directly supporting Lumos, an international charity founded by J.K. Rowling that is fighting for every child's right to a loving family to ensure they have the care and protection they need to thrive. We are incredibly honored for this chance to help Lumos further its work supporting vulnerable children and families while bringing a new opportunity to fans of Harry Potter. These pieces, along with over 1,300 other props, costumes and memorabilia will be sold in Prop Store's Entertainment Memorabilia Live Auction on June 29th, June 30th, and July 1st, 2020."
Obviously that's supposed to read 2021, but hey, mistakes do happen. It does sound as though Harry Potter items won't be the only goods being bid on though, as other lots will be up for sale and will hopefully be going to fund other charities or perhaps the same charity, it's hard to say. But those with deep pockets are bound to attend in order to get a piece of movie history, as this is something that many collectors tend to find exhilarating as they seek to find that perfect piece that will fit with their collection. While the rest of us sit back and imagine what it's like to have that kind of money, one can only hope that it will do some good.