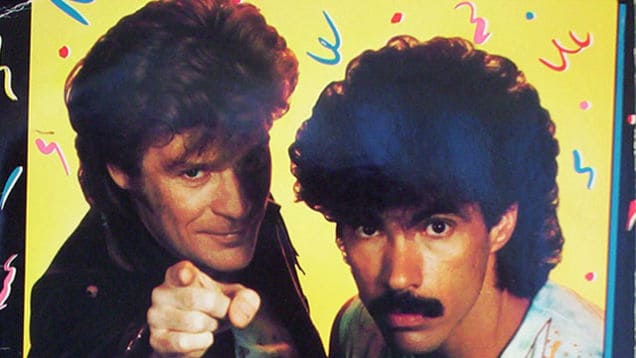 I'm not sure why I never heard this before but this is easily the coolest "music" news of the entire day, perhaps year. Back in 2011 Michael Selvidge (@selviano) and his high school buddy joined cloud communications company Twilio. The San Francisco-based company required that all new employees build an app, whether they're working in marketing, design, or systems. Selvidge, who formerly worked PR part time for Twilio before coming on as a full time employee, knew that he'd have to build something, but lacked an idea. He said, "If only there was a pun that would work with this…' Then 'Callin' Oates' hit me, and that cinched it."
Callin' Oates was born and became an Emergency hotline for when you're feeling down. I don't have any stats for how many calls it still gets but I tried the number and it still works. I wonder if it'll still work in 2027. If you ever want to give out a fake number to someone, this is the number to give.
Dial "Callin' Oates" 719-26-OATES (719-266-2837) to be given the option of listening to one of four glorious Hall and Oates songs. The Emergency Hall and Oates Hotline options are as follows:
Press 1 to hear One on One
Press 2 to hear Rich Girl
Press 3 to hear Maneater
Press 4 to hear Private Eyes
Save
Tell us what's wrong with this post? How could we improve it? :)
Let us improve this post!