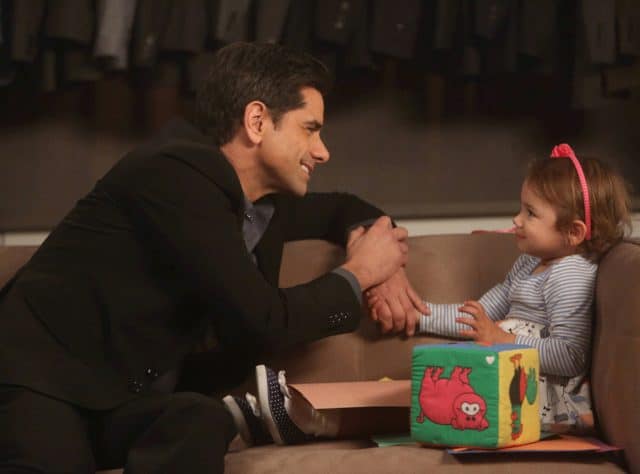 Grandfathered and The Grinder looked like they would both be successful on FOX when they premiered last September. The first had veteran sitcom star John Stamos while the latter had two great actors with Rob Lowe and Ben Savage in the cast. Both were loved by the critics as well. However, not even these stars could save these comedies as FOX announced earlier today that both Grandfathered and The Grinder would end at the conclusion of their first and only seasons.
Despite delivering low to moderate ratings from the beginning, both Grandfathered and The Grinder were given a full season pick-up. FOX decided to create a comedy block that included New Girl and Brooklyn None-Nine in order to give both series an uptick in viewers. Sadly, the viewers never came.
Grandfathered aired its final episode on Tuesday May 10th. The series also starred Paget Brewster, Josh Peck, and Christina Milian. A total of 22 episodes aired. The Grinder took a month long hiatus before airing its final two episodes on May 3rd and 1oth. The comedy also starred Mary Elizabeth Ellis and William Devane and featured 22 episodes.
FOX also announced today that it would be cancelling other freshmen series Bordertown and Cooper Barrett's Guide to Surviving Life. Bordertown will air its final episode on May 22nd while Cooper Barrett has three episodes that were filmed, but have yet to air.
Are you sad to see Grandfathered and The Grinder go? Let us know in the comments section below.
Photo by: FOX