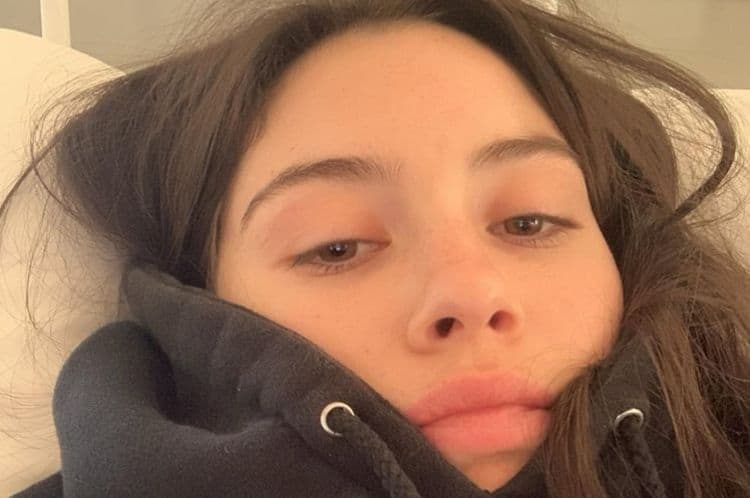 When your dad is a famous director whose name might be in the credits of every show ever made, you might not want the world to focus on that more than they focus on you. For Gracie Abrams, however, this is not a problem. Sure, her dad is famous director J.J. Abrams – mastermind of all things amazing on television – but she's so talented in her own right that no one pays attention to anything but her. She's entering the world of music, and she's showing us just how talented she really is.
1. She's Young
She just made her entrance into the world before the new millennium hit. In fact, she was just over three months old when 2000 rolled around and we all welcomed the end of the 1900s. Her official date of birth is September 7, 1999. She was born just three years after her parents got married.
2. She's from LA
She lives and works in LA, and that's because that is where her family spends a lot of time. Both of her parents are in the business, and they make sure that she is able to live a good life, and that they can be anywhere they need to be anytime they need to be there.
3. She's a Huge Fan of Lorde
She was only 14 when Lorde made one of her albums that really resonated with Gracie Abrams. She felt that the singer was really getting into the crux of who she is and what she is all about, and it turns out that the singer is also a huge fan of Abrams. She comments on her social media posts and loves her sound.
4. She Considers Music Her Therapy
It's more important to her now than it was in the past because of the quarantine and the isolation she's feeling. She's a young woman who is full of life and so vibrant, and being in the middle of something like a pandemic that has isolated virtually everyone from their loved ones is not an easy task for anyone. We imagine it must be terribly isolating for someone so young who hasn't a family of her own and a solid basis to work with at home.
5. She Put Off Her Release
Her album, Minor, was meant to be released earlier in 2020 than it was (it was released July 14). She did not, however, want to take away from some of the important things going on in the world at the moment. Between the BLM movement, the pandemic, and everything else that had the attention of nearly everyone in the world, she didn't want to be a distraction to anyone during this time.
6. She's Inspired
Her own generation is one that has her feeling so inspired right now, and we wonder if that means she's making some music as a result. She feels that the people of her generation have done their job getting behind things that are so important and so big right now in society, and she's feeling really good, really proud, and really inspired.
7. She Loves Green Day
Okay, but we all do, honestly. They're iconic. She grew up listening to "American Idiot," before she went to bed at night as a child. That might not be the most traditional bedtime music reserved for little ones, but she's not really someone who cared about that.
8. Her Dad is Protective
Her dad might have one of the coolest jobs in the world, but he's one who feels the very big need to take care of his kids first. Like the time she went to Coachella for the firs time, for example. He left work to go supervise her time there and chaperone her time there so that she could have fun, but also be safe while she was having fun.
9. She Has Big Goals
It might not be a goal for the rest of her life, but it's her goal in 2020. She's working to get people to the polls to vote in the 2020 elections. She feels that this is so important, and we all do. If you have the chance to vote, you are informed, and you know where you stand – go vote.
10. She's a Journal Queen
She knows that journaling is not something that's natural and easy for everyone, but she knows it's important. Even when she has no time, or she's not feeling it, she makes the time to spend at least a few moments every single day writing down her thoughts, feelings, ramblings, whatever, so that she can say she did it. She also gets a lot of her song lyrics from this method of writing.