In the dark and delightfully macabre world of The Addams Family, one character stands out as their leader of sorts. While each character demonstrates their individuality and independence, Gomez Addams plays the role of their patriarch. As the head of this unconventional clan, Gomez's charm and idiosyncrasies have captivated fans for generations. From his sleek pinstripe suits to his devilish grin, he's a true icon of the gothic-comedy genre.
But who is the man behind the mustache? What are his quirks, and why is he such an important part of popular culture? There are so many things to uncover when it comes to this character and the Addams as a whole. With that in mind, let's delve in.
The Evolution Of Gomez Addams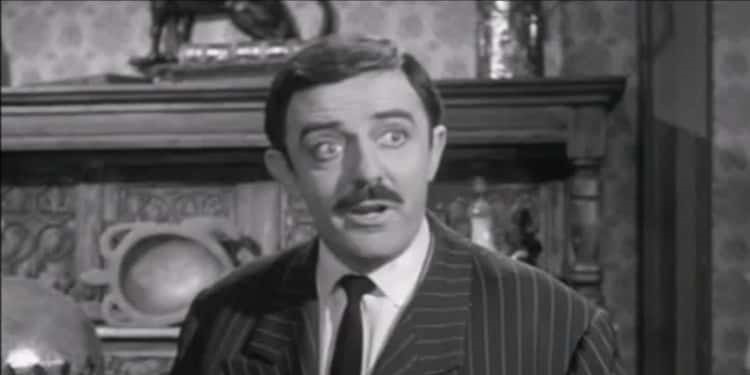 The head of the Addams family first made his appearance in the comic strip created by Charles Addams in 1938. Back then, he was depicted as a wealthy and eccentric bachelor with a penchant for the macabre. He was often seen engaging in bizarre activities, such as sword fighting with his butler or playing with explosives in the mansion's basement. It was that level of quirkiness that endeared him to readers. So, it wasn't long until he started making appearances in other forms of media.
However, it wasn't until 1964 that Gomez Addams was brought to life on the small screen. He was featured in the TV series The Addams Family and played by John Astin. It's safe to say that his interpretation of the character was both comedic and endearing. He managed to capture the essence of the character, which played a major part in making him a household name.
Since then, Gomez Addams has been a character that requires little to no introductions. In fact, he has had many iterations over the ages. What makes him more wholesome is how each character adds another layer to his character and enriches The Addams Family lore.
Unveiling His Eccentric Personality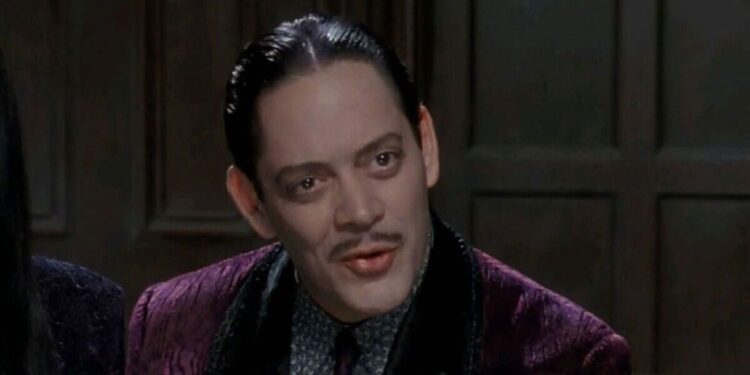 Let's admit it, Gomez Addam doesn't make for a warm and fuzzy character. In fact, at first, he may come off as quite unsettling. His dark sense of humor and love for all things macabre may have something to do with that. But his personality is truly a book you shouldn't judge by its cover, seeing as he's a giant softie. This is especially true when it comes to his family.
Altogether, the character is known to possess a level of enthusiasm that is as contagious as they come. His zest for life grossly contradicts his dark exterior. Regardless of the task at hand, Gomez is known to bring a level of excitement that's commendable.
Then there's his love for his wife, Morticia Addams. Their relationship is truly one that demonstrates respect, devotion, and unbridled passion. From pet names for each other to disconcerting PDA, the couple sure knows how to keep things 'muy caliente'. Despite their unconventional lifestyle, the pair share a passionate bond that transcends societal norms.
The Portrayal of Gomez Addams in Different Adaptations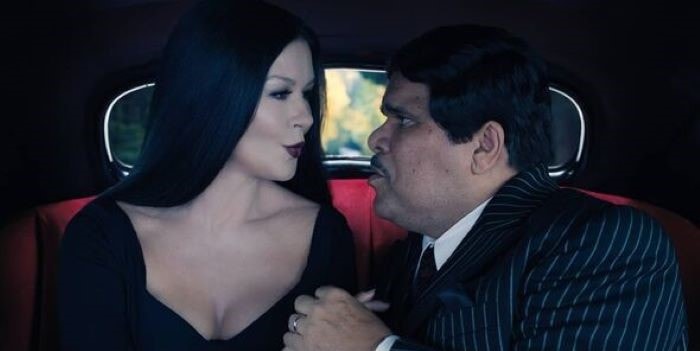 Over the years, Gomez Addams has been portrayed by several talented actors. The great thing about this is that they end up bringing their own unique interpretation of the character. For instance, Astin's portrayal in the original TV series showcased Gomez's comedic timing and charm. Meanwhile, Raul Julia's depiction of the character injected a layer of sophistication and depth. Overall, he came off as a suave and charismatic gentleman with a knack for all things dark.
In a more recent animated film, Oscar Isaac brought a fresh take to the table. Not only was the character charming and funny, but he was also vulnerable and a tad bit cheeky while he was at it. Altogether, his portrayal dipped into Gomez's playful nature and his unwavering love for his family. What this did was make him a more relatable character despite his darker tendencies. More recently, Luiz Guzman took the reins in the Netflix series Wednesday. While there were a few controversies surrounding his casting, he brought a certain charisma to the character that was spot on. While several characters over the ages have portrayed the patriarch of the Addams family, his core being remains the same. He always comes off as a passionate and loving patriarch who embraces the darkness with a mischievous smile.