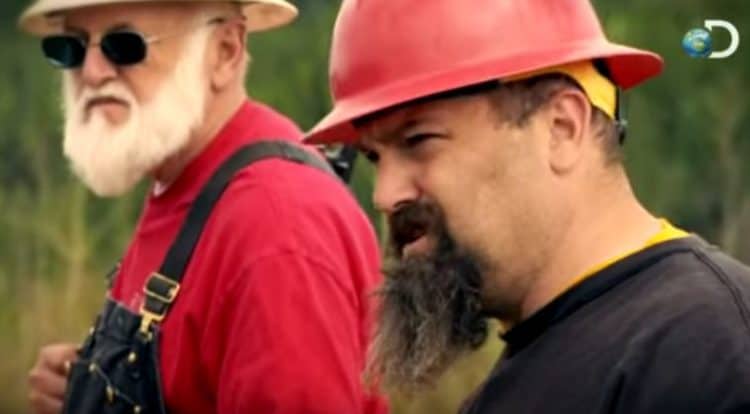 The gold rush may have come and gone some years ago, but there's one man that's never got the memo. Todd Hoffman, star of Discovery's Gold Rush, has been making it a personal mission to prove there's still gold for the taking in America, a mission that's not only spawned a hit reality TV show, but given him a very nice bank account balance in the process. Hoffman may have spent most of his adult life risking it for the sake of a few gold nuggets, but according to the latest estimates, the decision has paid off. By Distractify's reckoning, the bearded star has made at least $7 million over the course of his career, some of it from prospecting and some of it from the royalties generated by his hit reality TV show. So, how does Hoffman spend his dough? As it turns out, in ways that are just as interesting as the ways he makes it. Here are just a few of the things he's chosen to invest his money in over the years.
An Airport
Ever met anyone who owns their own airport? Then prepare to meet one now. While we've all heard of celebrities who own a private jet (and even some who pilot them), it's rare to meet one who's gone the extra mile and bought themselves an actual airport. Yep, you heard right. As The Things reports, Todd Hoffman owns an actual, honest-to-goodness airport. Whether or not he gets free trolley dash raids on the Duty-Free, we don't know. Either way, it doesn't distract from the massive bragging rights that come with adding "Airport Owner" to your business card.
A Production Company
Starring in Gold Rush has clearly given Hoffman a taste for showbiz. When he announced he'd be leaving the show at the end season 8, fans weren't kept in the dark for long about what he'd turn his hand to next. Zum Productions, Hoffman's flagship production company, hasn't released any actual shows as yet, but if it delivers on even a few its promised (including the much-hyped Greenhorn Gold), we can look forward to some exciting times ahead in the world of reality TV.
Music
Todd Hoffman, Grammy Award winner? If he gets his way, be might soon be. Now he's cracked the gold industry, Hoffman has set his sights on breaking into music. After using some of his savings to record and upload a few tracks (including a very unique version of Simple Man) to YouTube, Hoffman was apparently inundated with offers. Even if he might not look like the typical pop idol, he's keen on seeing just how far he can go. "Stranger things have happened," he said during an episode of Gold Rush. "I want to break it big. I want to hit it out of the par." If he proves as successful in music as he was in mining, that Grammy might be closer than we think.
Wash Plants
Spending a small part of your fortune on recording and uploading a few music tracks is one thing, and probably something those of us who spend our mornings belting out a tune or two in the shower can understand. But spending huge sums on wash plants? Despite his mining operation being relatively small, Hoffman saw it worthy of needing a grand total of three wash plants (i.e. the factories where ore is cleaned of any surrounding dirt). Even if they are basically just very big baths, wash plants don't come cheap, especially if, like Hoffman, you can't limit yourself to just the one.
Cars
Toff Hoffman likes cars. As in, he really, really LIKES cars. Over the past few years, he's acquired a huge collection of cars, and not just old rust buckets like his (admittedly pimped up) 1949 Chevy 3100 Five Window truck. Some of the most prized vehicles in his garage include a very nicely restored 1972 Chevy Camaro, a 2017 Ram 2500 (if you've ever seen him in Gold Rush, you'll recognize this one as his "go-to" everyday rider), and a seriously souped-up RV. So big is his love of all things motor-related, he's even teaming up with Pluto streaming to launch a televised "car show with a twist" … what that twist is, we're on tenterhooks to find out.
(Another) Production Company
Apparently, Zum Productions isn't enough of a financial responsibility for Hoffman. Not content with limiting his ambitions to just the one production company, he's invested heavily in a 2nd — the LA-based (and very appropriately named) Gold Standard Television. Hoffman's role in the company seems to be more the "behind the scenes, money guy", with most of the day to day operations falling to producer Jose Behar.
Mining Equipment
Considering how Hoffman made most of his money from prospecting, it's probably not too much of a surprise that mining is the industry he's plowed most of it back into. Over the last decade or so, Hoffman has bought around $1 million's worth of mining equipment… although considering he's made 7 times that figure back, he can probably call that money well spent.
Substance Abuse Center
Hoffman might be profligate with his spending, but he's also philanthropic with it too. One of the worthiest beneficiaries of the star's money is a treatment center funded by Hoffman to help provide treatment and therapy to those who wouldn't otherwise be able to afford rehab.
Films
Music isn't the only avenue of entertainment on which Hoffman wants to leave his mark. According to Oregon Live, the bearded millionaire has some big plans for the future, and even plans on getting into films- although whether he does that via production company number 1 (Zum Productions), production company number 2 (Gold Standard Television), or creates another company just for the purpose, we'll have to wait and see.
Tell us what's wrong with this post? How could we improve it? :)
Let us improve this post!