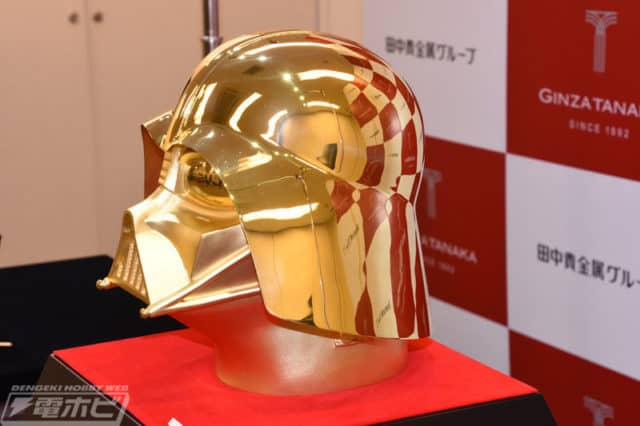 With all of the hype surrounding Star Wars: The Last Jedi, the collector's world has begin to heat up again. And this time serious collectors will have a chance to put their money where their mouths are. This is not a collector's item for everyone as it's going to take seven figures to have one of these in your home. It doesn't get any more dedicated than owning a solid gold Darth Vader helmet to display I have no idea where in your home but this thing's pretty awesome.
According to Dengeki Hobby, the one-of-a-kind 24-karat Vader helmet weighs 33 pounds and goes on sale at Ginza Tanaka in Tokyo on May 4. It can be yours for a cool 154 million yen (US$1.4 million). I wonder how much that is in space bucks. Yes, I'm referring to Spaceballs but I'd also like to know how much this would be in Star Wars planet dollars as well.
Have you ever carried anything that's 33 lbs? I mean I get tired when I have a gallon of milk in my hands for long enough. This is like 3 bowling balls worth of Darth Vader helmet. Sadly I don't think I'll be participating in this sale.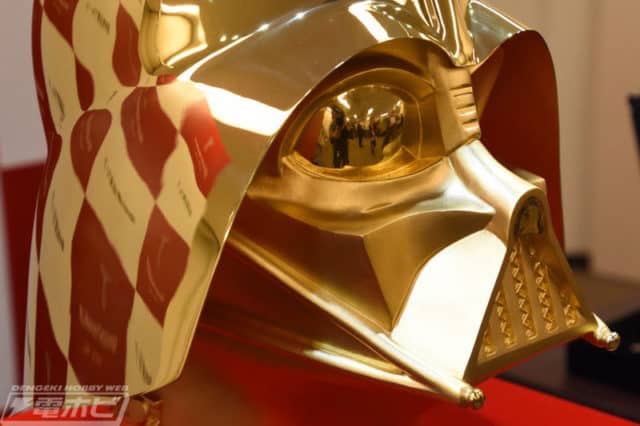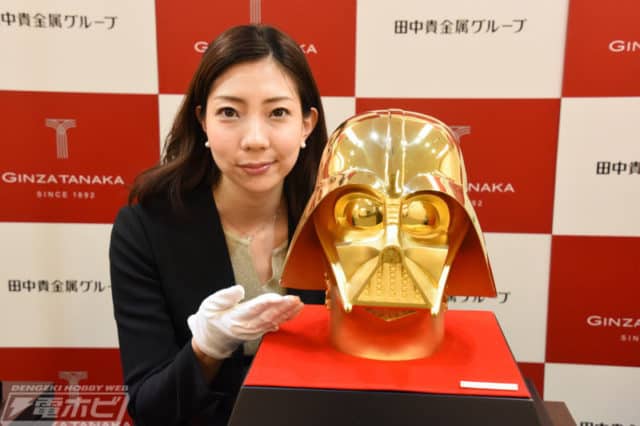 Images via Dengeki Hobby