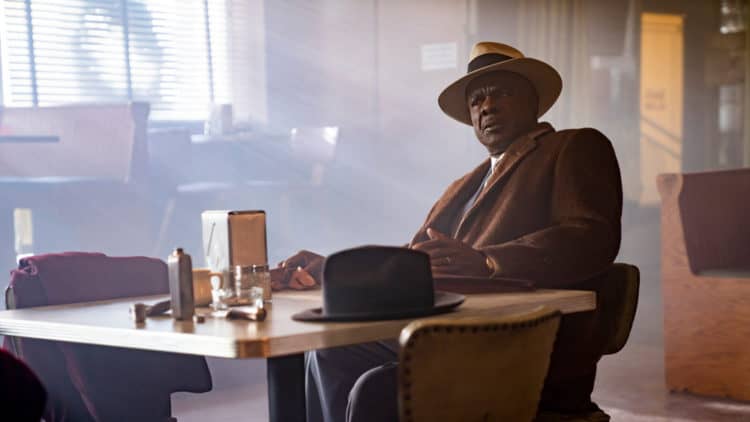 Glynn Turman is the kind of actor that everybody has seen in at least one thing they like. Even if you don't know him by name, you definitely recognize his face every time he pops up on the screen. Turman, who made his on screen debut nearly 60 years ago, has worked hard to become that familiar face. He is well-known for a variety of roles, but many viewers will recognize him best from shows like The Wire, Fargo, and A Different World. His range as an actor and his dedication to his craft have truly set him apart. Even though he's now in his 70s, Glynn won't be slowing down any time soon. Keep reading to learn 10 things you didn't know about Glynn Turman.
1. He Wanted To Be A Baseball Player
Even though Glynn got into acting at an early age, becoming a professional actor wasn't always his dream. Instead, he envisioned himself becoming a professional athlete. He told Rolling Stone that prior to being cast in his first major role he wanted to be just like Jackie Robinson and become a baseball player.
2. He Was On Broadway As A Kid
Most people are familiar with the success Glynn has had on screen, but what some may not realize is that he's also had a very successful theater career. In fact, his theater work began before he even hit his teenage years. He played Travis Younger in the original Broadway run of A Raisin in the Sun.
3. He Was Married To Aretha Franklin
Glynn Turman has been married three times, one of which was to the legendary musician, Aretha Franklin. The two wed in 1978 and were divorced in 1984. While they were together, Glynn helped write Aretha's 1978 song "I'm Your Speed" which was on her album Almighty Fire.
4. He Loves Interacting With Fans On Social Media
Glynn may not be the most active celebrity on social media, but he does have a Twitter account that he uses on a somewhat regular basis. He enjoys using the platform as a way to connect with his fans. It's very common to see him responding to comments and retweeting messages.
5. He Has More Than 150 Acting Credits
With a career that has spanned the course of seven decades, it goes without saying that Glynn knows the perfect recipe for longevity. It's also clear that he knows a thing or two about consistency. He has been working almost non-stop since making his debut and he currently has 160 on screen credits.
6. He Enjoyed Working With Chadwick Boseman
As a cast member in the new Netflix movie Ma Rainey's Black Bottom, Glynn was one of the people who got to work with Boseman during his last performance. When asked what it was like to work with Boseman, Glynn told Rolling Stone, "it was wonderful. He was a lot of fun, very daring and risk-taking, so that made it fun for all of us, as we were all in a room full of musicians, jazz musicians both literally and figuratively. As performers, actors, we were bouncing off of each other, just as a quartet would in a musical band. He was right on top, picked up his queues, and we were able to go and move forward [together]."
7. He Has Done Behind The Scenes Work
Acting is definitely what Glynn is best-known for, but it isn't the only thing he's contributed to the entertainment industry. He has also done work as a director, producer, writer, and composer. His ability to do a little bit of everything enriches his work as an actor.
8. He Was Almost Cast As Hans Solo
Can you imagine the Star Wars franchise with Glynn Turman in it? That image was almost a reality. Glynn was being highly considered for the role of Hans Solo in the 1977 film, Star Wars: Episode IV – A New Hope. The part eventually went to Harrison Ford.
9. He Is A Cowboy
Cowboys don't just exist in old Westerns. Glynn has been riding horses for many years and he has competed in several rodeos. His love of horses inspired him to start Camp Gid D Up, a Los Angeles based Western-style summer camp for inner city youth. It's unclear whether or not the camp still exists today.
10. He Has Nigerian Ancestry
For many Black Americans, tracing their roots comes with several challenges. Thanks to modern technology, however, people can now use at home DNA kits to research their ancestry. In 2017, a DNA test revealed that Turman descended from the Igbo people of Nigeria.
Tell us what's wrong with this post? How could we improve it? :)
Let us improve this post!