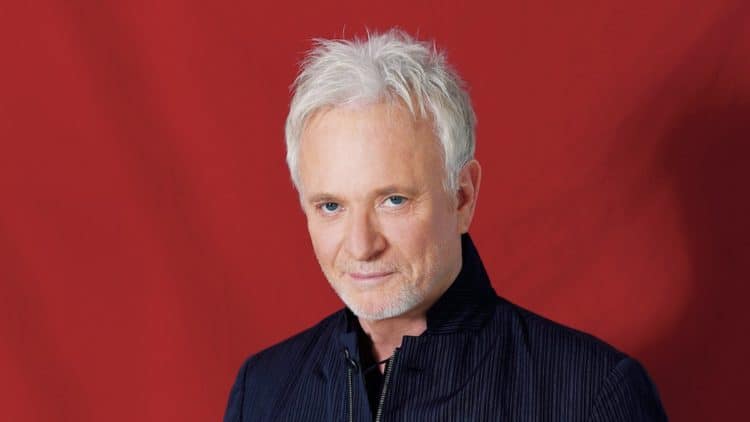 General Hospital fans might all disagree about who their favorite is and isn't, but there is one thing that is for certain. It doesn't matter if a character is your favorite or not. It only matters that they are the ones who do a good enough job to make a huge impact on your life. Port Charles is a town in which many come and go throughout the years, but you'll note there are some people who make a bigger difference to those around them than others. You might not remember every single person who came into this show and did things the wrong way, the right way, or the beautiful way, but you will remember some of them. You will remember some of them more than you will remember others, too. You will remember them in a way that is good for you, that is good for everyone, or that is going to change the game for you. These are the most notorious characters in Port Charles.
Luke Spencer
He is the man who brought about the biggest wedding of the century when he married Laura, and they became a family. He began as a horrible person who actually did some really terrible things that we don't even begin to feel good about, and he transformed himself into a hero of sorts. He married the woman he abused and hurt so badly when they were younger, and he became a man who had more character and integrity at times than many others. We don't know how he did it, but he did it. He's impressed us from the start.
Helena Cassadine
She's the most horrible, most awful, most questionable character in Port Charles, and we are not convinced she's dead. She's never really dead, if you ask us. She's somewhere, she's hiding out and waiting to come back and make lives miserable. She's so bad she will hurt and kill and kidnap her own family to get her way. She's a terrible person who does terrible things to those in her life, and she's not someone who really ever feels badly about her decisions, either. We don't get her, but we love what she brings to the table.
Robin Scorpio
Robin is a young woman no one will ever forget because of what she went through. When she was a teen, she was madly in love with a young man she just knew she would spend her life with. However, they did not know that he was suffering from AIDS at the time. They slept together, she ended up testing HIV positive, and he ended up dying from his diagnosis. Not, however, before she spent her time by his bedside loving him and being with him all she could before his time was up. She was the first character on television to live this story out, and it was a big deal for both her and her fans. She did it all so well and so believably that no one will ever doubt her skills as an actress. She was phenomenal on this role, and we love her for it. There's nothing about her we don't love and appreciate in every manner of speaking.
Anna Devane
She's been one of those women who have come and gone from the big picture more than one time, but she's never forgotten. She's an icon on the show, and not just this show, either. She's a woman who brings her A game no matter what is going on, no matter who is present, and no matter what is going on. She's got it happening for herself because she's such a vibrant character. She is one who is so memorable because of her internal struggle with a few things, which are right and wrong. She has a job to do that sometimes requires her to do the wrong things, but she also has a job to do that sometimes requires she do things she doesn't want to do. She has always found it difficult to decide how to proceed because she appears to have a big moral compass that does guide her along the way. She is one of the best.