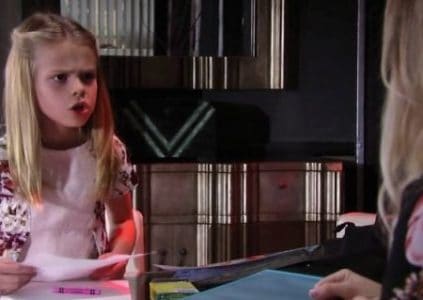 General Hospital fans know that Charlotte simply isn't handling things very well, but what does this mean for Lulu and Dante? They've been on edge and without the ability to handle their relationship as well as they should since she realized she is a mother, and there are so many questions they've yet to find answers to. When Anna stops by to visit today, will they be able to find out what they want to know? She's only there to see how the little girl is doing, but there is very little hope she will find out what it is she can do to make things work.
She knows seeing how upset she is and how upset Lulu is means she's got to work even harder to get Valentin out of jail. She doesn't think that he will love the idea of sharing his daughter with Lulu any more than he already has, but he is the only one that can get this little girl to calm down and behave enough to allow Lulu to be part of her life.
And what about Nina? Will she allow this to continue, or will she push to find a way to get her own life back in order? She's not exactly working things out for the best, but she's got some things up her sleeve in terms of finding a way to get Valentin free. But will she work with Anna to make it happen or will she choose to let it go?