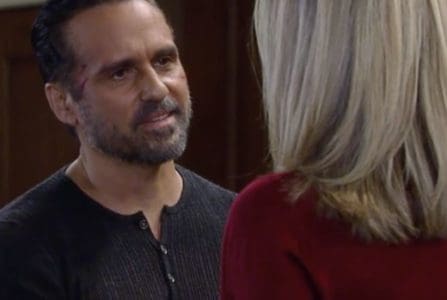 General Hospital Spoilers: Sonny's Life-Changing Decision
General Hospital spoilers reveal that Sonny is on a tumultuous journey as he attempts to leave the mob and enter the real world for the first time in ages. Sonny has been a force to be reckoned with for as long as we can remember, and this might just be his most significant move yet. It's no easy feat to do what he's doing, but he's taking this leap for the sake of his family. His wife won't stay with him if he doesn't, and his children and other loved ones are constantly in danger as he remains involved with the mob. He's exhausted from always putting people at risk, jeopardizing his own life, and living this way. He yearns for a life where he's not compelled to constantly look over his shoulder.
Sonny's Plan: A Rocky Road Ahead
That's his plan, but it's not going to unfold even remotely how he'd like it to. He has too much on his mind and too many responsibilities on his plate right now for this transition to go smoothly, and we all know it's true. He's grappling with a multitude of issues, and we can't help but wonder when he plans on changing his life for the better. He's got his final plan in motion as we speak.
He's shared the details with Jason and Carly, and it's time to put it into action. Will it work for him, or will it only create more problems? Will he genuinely leave the mob? No one truly believes he's departing, and we kind of hope he's not. Sonny the non-mobster? That doesn't sound entertaining at all. We like him just the way he is.
What Lies Ahead for Sonny and His Family?
As a seasoned General Hospital fan, I can't help but feel a mix of excitement and apprehension for Sonny's future. His decision to leave the mob is a bold one, and it's bound to have a ripple effect on the lives of those around him. Will his family finally find the peace and safety they've been longing for, or will his past continue to haunt them?
It's also worth considering the potential impact on the show's dynamic. Sonny has been a central figure in the mob world for so long that it's hard to imagine General Hospital without his presence in that realm. Will the show lose some of its edge if he successfully leaves the mob behind? Or will this new chapter in Sonny's life open up fresh storylines and opportunities for character development?
Can Sonny Truly Change?
One of the most intriguing aspects of this storyline is the question of whether Sonny can genuinely change. Can someone so deeply entrenched in the mob world truly leave it all behind and start anew? It's a fascinating question that speaks to the complexity of Sonny's character and the challenges he faces in his quest for redemption.
As a passionate General Hospital viewer, I'm eager to see how this storyline unfolds and how it will shape the future of the show. Will Sonny's attempt to leave the mob be a turning point for him and his family, or will it ultimately prove to be a futile effort? Only time will tell, but one thing's for sure: we're in for a thrilling ride.