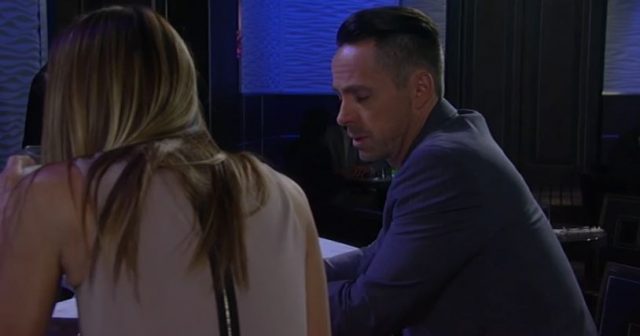 When Sonny isn't happy, the world needs to watch out; and as we can see on General Hospital, he's not happy. He's not one who likes to leave things to others. The only time he likes to leave things up to other people is when he is in charge of it and simply avoiding the part about getting his hands dirty. Unfortunately for Sonny, he's not doing a very good job at the moment since he's been forced to leave dealing with Julian to someone else. All that is happening is that he is becoming more and more frustrated with the entire situation, which means that he's likely going to be even angrier when the time comes that he has to take matters into his own hands; and we all know he will.
Julian is just as confident as ever that things are going his way. He's set up Alexis to take the fall for him and he's cozying up to Nina, but he has no idea that she's in the middle of setting him up right under his nose. When she confronts him, she manages not to make him suspicious. Julian has no idea what she knows, what she is up to and what is going on — and it's not going to bode well for him in any situation. What we know is that he's going to go down, and she is going to make sure of it no matter how much work it might be for her.
Now that Maxie recognizes that CJ is actually Claudette, she's worried. She and Nathan are not happy that she's back in Port Charles, and they are certainly suspicious of her real motives. She can say whatever she wants about why she's really in town, but she has to know that there is no way that they actually believe her with her past history and her former life, and that's not something that we can blame them for. Will they find out what she's doing before much longer, or will they have to wait to find out what she's doing back in town?