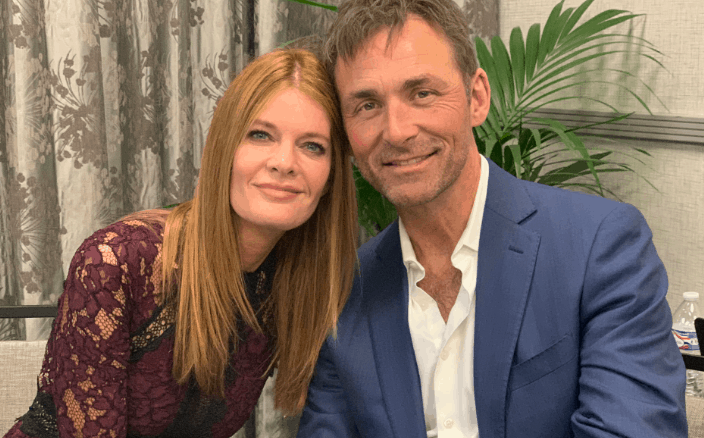 General Hospital fans are still going over what happened last week. For one, Ryan did not wake up following his surgery. He didn't make it through things as they thought he might, and he ended up being moved to Pentonville. He is not going to come out of this the way that he thinks he might come out of it, and that's not good news for anyone and the lives they are leading. Meanwhile, Jordan did make it through her own surgery, and that was excellent news for everyone involved in that situation. She was good to go, and she was all right when it all came down to it. But, that doesn't mean that some things won't make more sense in the long run. There's a lot we cannot predict and handle right now, but there's even more that we are sitting her wondering about in our own lives.
Maxie wants to put Ava on the cover of her magazine, but she's not sure that's what she wants to happen in her own life. She's not sure she's living the life she'd like to live, and we aren't sure that Nina is going to be all right with that. Meanwhile, we know that Shiloh now knows that the baby he fathered with Willow is alive, and that's the last thing that she wants him to know. But, we all know that his baby is not alive. The baby died, and they switched it with the baby that Nelle had, and we think this might end up being the moment that everything turns around for all of them. They have this situation to deal with, and it might just work for all of them in the long run.
What's Happening on General Hospital
#GHCONVENTION pic.twitter.com/U8VtYHGumO

— Leslie Charleson (@lesliecharleson) June 8, 2019
Did you catch this?
What's Next on General Hospital
"I was hoping we could discuss Jasper Jacks." #GH pic.twitter.com/iWX1Skx14M

— General Hospital (@GeneralHospital) June 3, 2019
Shiloh is a man accustomed to getting precisely what he wants in life, and he is not about to let anyone take that from him. He is a man who wants to have what he wants, and this means the child that Willow allowed Lucas and Brad to adopt. He is going to use all he has up his sleeve to ensure that he gets what he wants, and he will make sure that everyone in his life is given the chance to give it to him before he has to lay on the charm even more. He will get what he wants, and it will end up costing other people more than they can afford. But, will his hunt to find this child and get it back mean that Michael and the rest of the Corinthos family find out the truth about the baby, and the fact that this is their baby and not Shiloh's baby? We don't know, but it might just mean more to them than anyone else around here.
But, what about everything and everyone else? Chase has to make some changes in his own life, too. He will try that this week, and we have to ask ourselves if we really do think that he has the ability to stay on the right side of the law? Will he find that it's too much of a risk for him? Will he find that he can do it? Will he find that there is a chance he's able to make it work for the better? Will this work in his favor, at all? We aren't sure.
Stay tuned for more General Hospital and be sure to check out TVOvermind daily for the latest General Hospital spoilers, news, and updates.