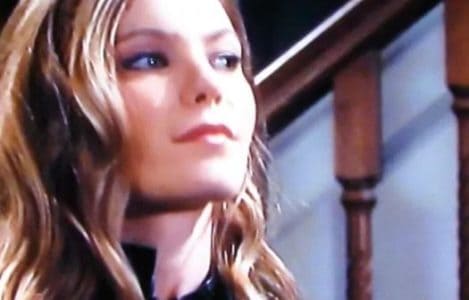 General Hospital fans aren't sure that Nelle is completely normal anymore. She seems to have some serious life issues, and no one can figure them out. We think that she's lost it, and she's not going to get it back. The girl has one friend in the world right now, and that's Ava. Ava has been very much against what Nelle is doing to Carly, but she's said nothing and kept it all to herself. She's been able to keep her feelings to herself other than the occasional questions about if she's sure this is the right decision.
And it turns out that things just don't have much of a chance for her. She's got a situation on hand that might make her think she can change things, but she cannot. Things are not going to work well for her, but we cannot imagine that there is much she cares about at this point. It turns out that things are changing as Nelle now starts to mess with Ava.
She's turning on her only friend, and we all know this is not a good idea. Ava knows her secrets and more about Nelle that Nelle cares to admit, and that's not good news. No one wants to deal with this the way it's all going down, and we can't wait to see how Ava decides she's going to handle this when she finally catches on to what Nelle is doing to her, too. She's not someone who will let this go.