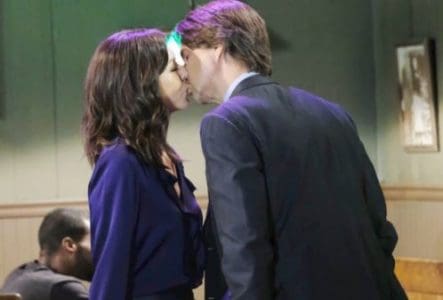 General Hospital fans are not sure what to think of all that happened this week, especially as it pertains to Anna and Finn. He's in a situation in which he was desperately unhappy for a while and he finally began to work with Anna to uncover some secrets. He's hurt, his life is in turmoil, and he's basically living a mess. But he seems to be in good spirits as he continues to go through with things in the ICU, and that includes making sure Anna knows where he stands with his feelings for her.
But does she feel the same or is she merely working hard with him and wondering if this is all a fleeting situation? We are not sure there is much they can do at the moment, but we do feel that they have some serious discussions in their future.
He's been badly hurt by Hayden, he has a baby somewhere and has no idea how to find the baby or the woman he was set to marry just a few weeks ago, and he's not really ready to fall into another romantic relationship with this woman, is he? Is he really willing to go there with her, or is there a chance this might not work out for them? We aren't sure where they are going, but we are sure this is not going to end well for any of them as they embark on this journey into their personal lives with one another.